Realistic portrait drawing Pencil Sketch

2020-07-27

Video Tutorials
/
Drawing/Painting tuts

964

2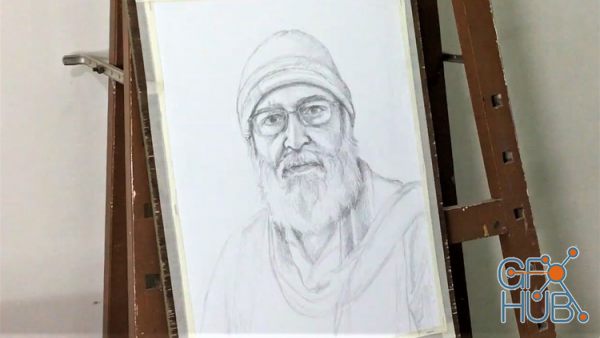 Udemy – Realistic portrait drawing Pencil Sketch
Portrait drawing for all skill levels
What you'll learn
The way of see things and improve your knowledge in drawing.
To draw and understand roundness and three-dimensionality in pencil drawing.
How I simplify the complexion and how things are constructed.
Every aspects of the portrait pencil sketch process.
Step by step process to drawing master portrait sketch.
Requirements
A basic understanding of portrait drawing would be helpful but not necessary.
Peace of processed Paper/canvas (Ready to draw)
2B pencil
Description
This is a comprehensive portrait pencil drawing tutorial with a whole range of techniques to help you with any portrait pencil drawing you will drawing in the future. Complete demonstration of the portrait sketch, finish a drawing with a final touch-up to obtain a realistic three-dimensional effect of all elements.
We would like to inform you that Still, we have uploaded the course till pencil drawing completion. We shall expand the course with color painting very soon.
However, we shall inform you by message and Emails as soon as we complete the course uploads.
Who this course is for:
For newer artist or beginners who wants to understand more about portrait drawing.
For beginners and intermediates who want to understand a complete procedure and who wants to learn about giving final realistic three-dimensional effects to the portrait drawing.
For art enthusiasts who believe in self-improvement and learn new skills.
Download links: