Create Animated Whiteboard Videos in PowerPoint

2022-01-8

Video Tutorials
/
After Effects/Motion Graphics tuts

259

1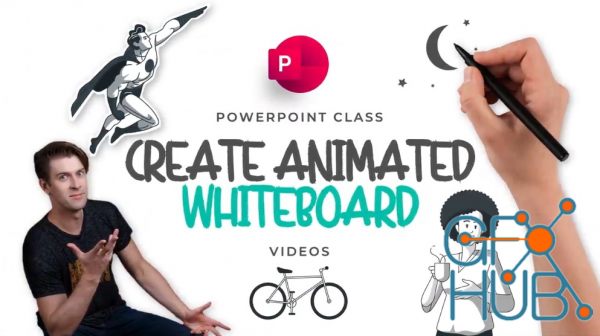 Skillshare - Create Animated Whiteboard Videos in PowerPoint
Hello Ladies & Gentlemen! In this Skillshare class you will learn how you can create your own animated whiteboard videos in PowerPoint step by step.
If you are a student you can use animated whiteboard videos to present your projects in a fun and dynamic way and impress your teachers or professors. If you are a teacher, you can use whiteboard animations to grab the attention of your students and keep them engaged. In case you are a business professional, you can use whiteboard animations to create a compelling explainer video for your business and connect with your target audience.
Additionally after taking this class you will have a good understanding on how to use animations in PowerPoint, this will help you create any kind of animated content that you wish: animated presentations, explainer videos, book summaries, tutorials, social media videos etc.
For this class the newest PowerPoint version is recommended, however if you have PowerPoint 2010, 2013 or 2016, you will be able to follow just fine. I'm personally using Microsoft 365. So, let's get started!
Download links: