Lynda – Maya: Facial Rigging (ENG-RUS)

2022-09-13

Video Tutorials

1 346

0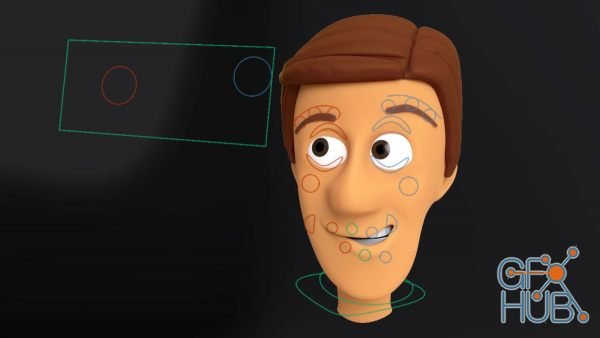 Lynda – Maya: Facial Rigging (ENG-RUS)
Course details
2h 31m
Intermediate
Released: 7/1/2020
Rigging is a crucial step in character development and animation. A rig is the interface that dictates how your character moves and acts. And nowhere is this more important than the face: the window to your character's inner life. This course teaches you how to rig facial features for natural movement and expression using one of the leading 3D toolsets: Autodesk Maya. Instructor George Maestri shows how to prepare an existing model for rigging, use blend shapes to morph different facial features, and add joints to manipulate the face. He then dives into a real-world project, taking a model and rigging the head, eyes, and mouth controls. Finally, get tips for using different kinds of tools—constraints and clusters—to provide even more fine-grained control over facial movement.
Learning objectives
Prepping the model for rigging
Creating and testing blend shapes
Connecting blend shapes
Setting up the skeleton and joints
Skinning the head
Upper face deformations
Rigging the head
Creating spline controls
Rigging eyes and eyelid controls
Setting up mouth controls
Finishing and testing the rig
Skills covered: Autodesk Maya, Character Rigging, Character Animation, Facial Rigging
----------------------------------
Риггинг является важным шагом в разработке анимации персонажа. Это интерфейс, который диктует то, как ваш персонаж двигается и действует. И нигде это не является более важным, чем на мимике лица - окна во внутреннюю жизнь персонажа. Этот курс научит вас создавать лицевой риггинг для естественных выразительных движений, используя один из ведущих 3D пакетов - Autodesk Maya. Инструктор George Maestri показывает, как подготовить существующую модель для риггинга, как использовать плавные трансформации различными чертами лица, как добавлять суставы для таких манипуляций.
Download links: