Udemy – Make Animations in Hours, not Months – with Muvizu

2020-12-20

Video Tutorials

313

0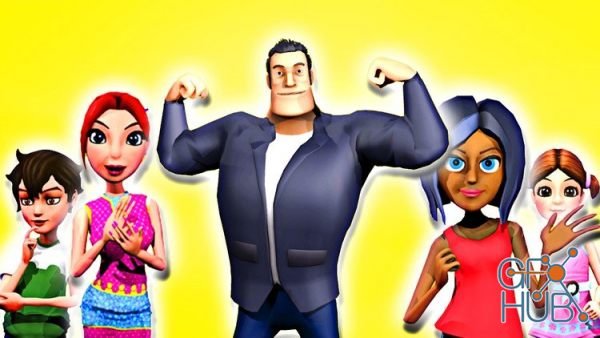 Udemy – Make Animations in Hours, not Months – with Muvizu
Beginner to Advanced guide to create fast but incredible and professional looking 3D animations with Muvizu
What you'll learn:
How to create fast 3D animations with Muvizu - from the basics to professional use
How to create, edit and personalise your 3D character
How to create your sets
How to use lights, effects and shadows
How to animate cinematic camera tracking shots
How to lip sync your characters
How to create complex shots with characters interacting
How to create a music video with characters that perfom your own song
How to animate objects and properties with keyframes
Basic Video Editing and Sound Design
Workarounds, Workflows, Tips & Tricks how to use Muvizu even faster and more efficient
Requirements
Be creative - that's the first rule
You'll need to download the free 14-days trial of Muvizu
Using Windows as Muvizu does not run on Mac unfortunately
Choose and download a (free) video editing software to edit the scenes we create in Muvizu
Description
Make animations in HOURS – not months!
In this compact course you will learn how to create professional animations with Muvizu in just a very short time. Muvizu is an alternative and easy-to-learn 3D software that allows the user to achieve great results faster than ever before, without any previous knowledge or having ever worked with an animation program before.
Easy to learn, hard to master!
It is my goal to make it as easy as possible for you to get started, so I created this course which includes all of the knowledge I gained in more than three years of full-time work producing Music Videos, Explainer Videos and Content for my clients with Muvizu. I will introduce you to my personal workflow and all sorts of tips and tricks, so that from now on you will be able to focus more on being creative instead of months of complex animation work.
What you will learn:
The creation and editing of characters and sets
Character interactions, animations and lip-syncing
How to create cinematic camera movements and shots
Basic video editing and sound design
How to let your personal characters perform your song in a music video
A multitude of tips and tricks, workarounds and workflows
and much more!
This course is suitable for beginners who have never heard of Muvizu before, as well as for advanced students who have already worked with it, whether young or old!
Important: Muvizu is required for this course. There is a 14-day trial version that includes all of the softwares content. I will explain how to download and use it for the course in the first lesson. Unfortunately, according to the developers, Muvizu only runs on Windows and NOT on Mac.
Who this course is for
From Beginner to Advanced; everyone who is looking for an easy to use 3D animation software with fast results
Download links: