JcenterS – RedShift – The Future Is Not Difficult (RUS)

2020-12-16

Video Tutorials

776

4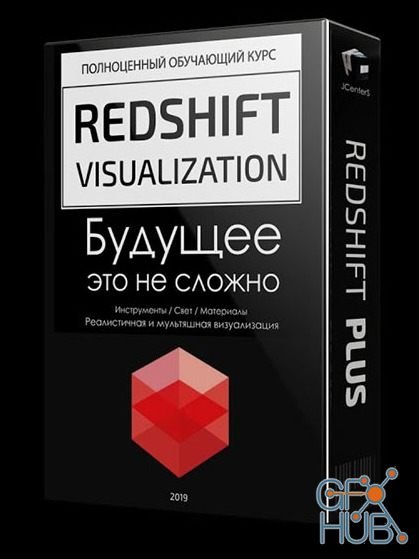 JcenterS – RedShift – The Future Is Not Difficult (RUS)
It is with great pleasure that I am running a COMPLETE REDSHIFT Render Course in Cinema 4D. In this course, I will walk you through the basics, step by step and in order, and teach you how to make cool and realistic images. Knowledge of the 3D package is optional. You will understand the principle of work and understanding how to create a picture from your head, and not "repeat what I pressed and be a good fellow!") It is very important for me to create a product that will include everything that is necessary and be a standard for people who are afraid to start and those who do not have time to study the entire package thoroughly.
-----------------------------------
RedShift — Будущее это не сложно
Год выпуска: 2019
Производитель: JCenterS
Сайт производителя: https://www.jcenters.store/redshift
Автор: Евгений Кормилицын
Продолжительность: 4:30
Тип раздаваемого материала: Видеоурок
Язык: Русский
Описание: Аннотация от автора
Я с огромным удовольствием запускаю ПОЛНОЦЕННЫЙ КУРС по программе Render REDSHIFT в Cinema 4D. В этом курсе я расскажу поэтапно и по порядку основы, каждую вкладку и научу делать классные и реалистичные изображения. Знание 3D пакета не обязательно. Ты поймешь принцип работы и понимание как создать картинку из твоей головы, а не "повтори что я нажал и будь молодцом"!) Для меня очень важно создать продукт который будет включать в себя все что необходимо и быть стандартом для людей которым страшно начинать и тех у кого нет времени изучать весь пакет досконально.
Программа курса
Разделы:
1. Ввод в Redshift и первый пример
- Установка
- Быстрый разбор панели RedShift
- Быстрый пример (план и создание)
2. Настройки RedShift Preference и Render Settings
3. Object, Render View и Теги
4. Камера и свет.
5. Текстуры
6. Материалы + слои и сортировка
7. Практика
- Экспорт текстур и создание полноценного материала
- Работа Displacment
- Vertex Map
- Рендер взрыва Volume
- Анимация материалов
- Процедурный материал
- Рендер Частиц
- Рендер Кожи
- Рендер Волос
- PBS
- Материал Снега
- Сложный материал
8. Опыт и создание
+ Бонус полноценная сцена "Трамп и Путин играют в PS4
Файлы примеров: присутствуют
Формат видео: MP4
Видео: HEVC, 1920x1080, 16:9, 25 fps, 955 Kbps
Аудио: AAC, 44.1 KHz, 95 Kbps, 2 channels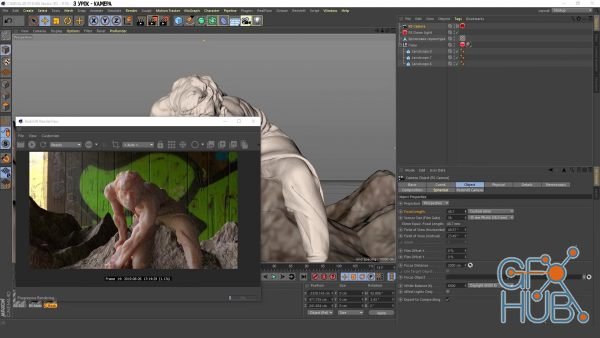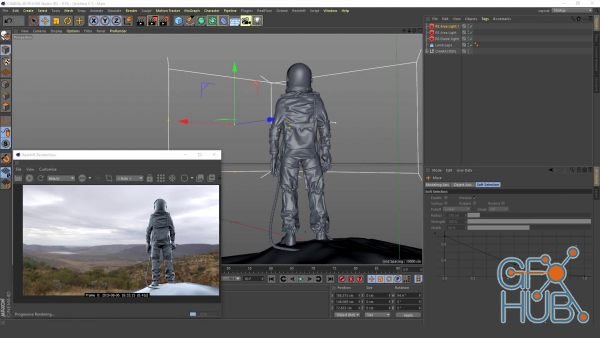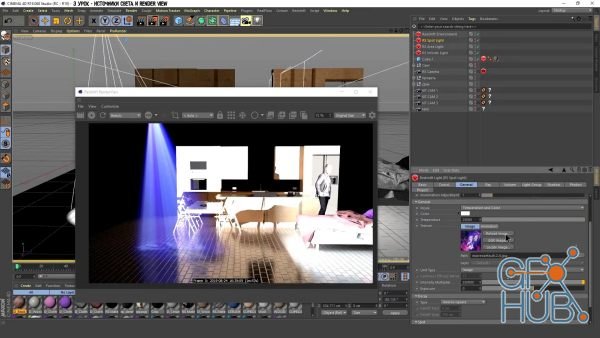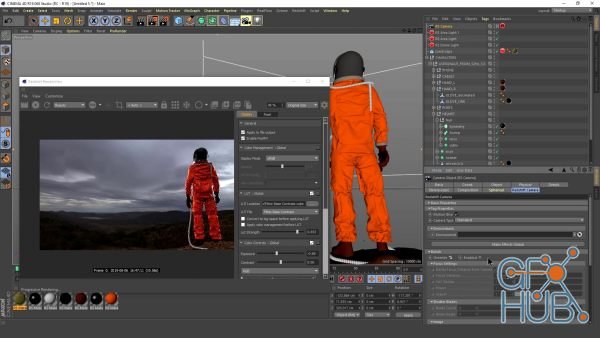 Download links: