Skillshare - Fantasy Manipulation Photoshop Workflow

2020-12-15

Video Tutorials

578

0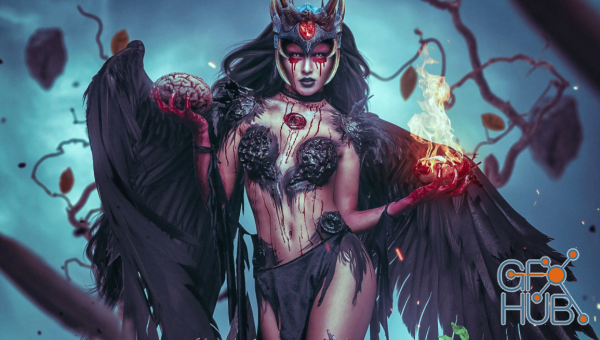 Skillshare - Fantasy Manipulation Photoshop Workflow
In this class I will show you my workflow when creating fantasy manipulations in Photoshop using a single model. I will show you my process and divide it into several parts:
Creating the main composition by combining stock images
Adding details (filling in the scene with more elements)
Creating ambient using particles and depth of field
Blending all elements using adjustments and correcting color and contrast
Shading and blending of all the elements to create a seamless scene
Final effects and post-production (you'll learn how to create your own color look for the final result)
This class is for advanced Photoshop users!!!
The basic tasks will be performed without in depth explanation so you need at least basic Photoshop skills in order to follow this tutorial.
Some tasks needed to create this sort of manipulations includes:
Basic masking and mask refining
Making selections with various tools (mainly Quick Selection Tool, Magic Wand Tool)
Layer management (Grouping, Smart Filters, Layer orders...)
Layer styles to create shadows or light effects
Dodging and burning
Painting shadows and light glows
Camera RAW editing
Download the resources and enjoy. Don't forget to post your outcome and don't be afraid to make your own version with different concepts.
Download links: