XYZ School – Master Class – Creating a Material in Substance Designer (RUS)

2020-11-11

Video Tutorials

774

2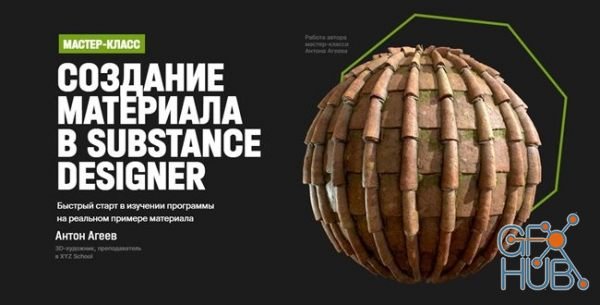 XYZ School – Master Class – Creating a Material in Substance Designer (RUS)
Texturing has now become an integral part of the 3D artist. Now in the industry, the most valued artists who can do the full cycle of content development, so texturing skills are always useful.
You always start with modeling, because there is no texture without a model. Then, little by little, you start doing texturing as a logical evolution of your business.
-----------------------------
Текстурирование сейчас стало неотъемлемым атрибутом 3D-художника. Сейчас в индустрии наиболее ценятся художники которые могут заниматься полным циклом разработки контента, поэтому навыки текстурирования всегда пригодится.
Ты всегда начинаешь с моделинга, ведь нет текстур без модели. Потом понемногу начинаешь заниматься текстурированием как логичной эволюцией своего дела.
Продолжительность:
08:41:56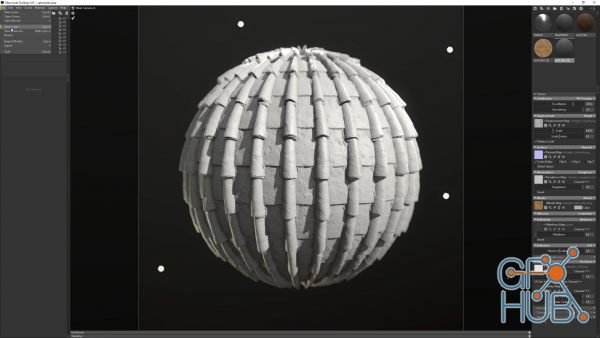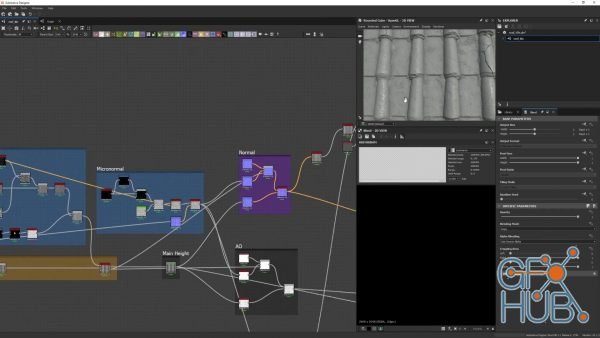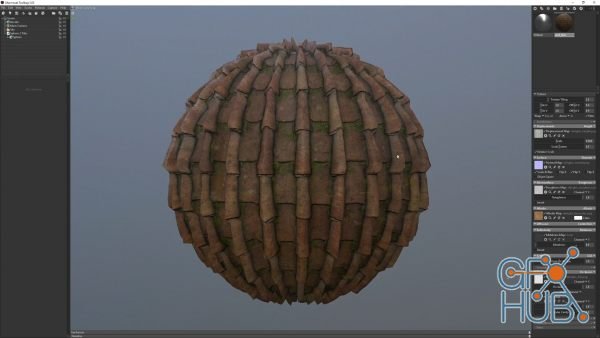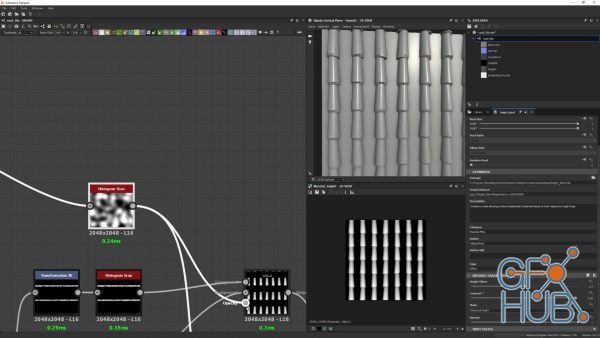 Программа Мастер-Класса
ЧАСТЬ 1. ВВОДНАЯ ИНФОРМАЦИЯ
В этой части я расскажу о работе в дизайнере для новичков, для тех кто никогда не работал раньше в этой программе или начал разбираться недавно.
Обзор интерфейса и основные концепции работы в программе
Работа с нодами и создание связей
Входящие и исходящие порты нод (Inputs\Outputs) и Subgraph
Создание контроллеров и управление параметрами нод
Паблишинг проекта
ЧАСТЬ 2-3. ПРАКТИКА
Показываю процесс создания материала черепицы, комментирую свою работу, объясняю логику создания и работу инструменов, которыми пользуюсь.
Создание процедурной карты высот
Normal Map
Текстура микроповерхности (Roughness)
Работа с цветом
Смешивание нескольких материалов
Оптимизация графики
ЧАСТЬ 4. РЕНДЕР В MARMOSET
На этом стриме я делаю несколько рендеров материала для портфолио в Marmoset и рассказываю о:
Настройках камеры
Постановке света
Постэффектах
Настройках рендера
Download links: