Skillshare – Easy Alarm Clock Animation With Blender 2.9

2020-10-9

Video Tutorials

464

0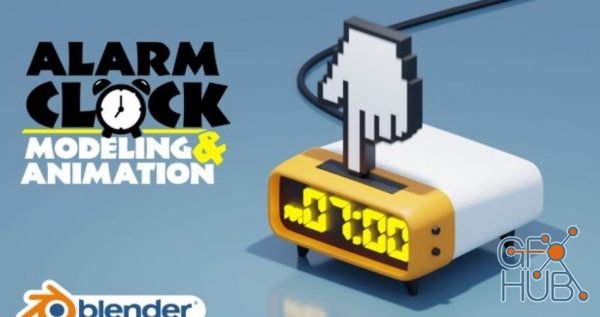 Skillshare – Easy Alarm Clock Animation With Blender 2.9
Hello guys, welcome back to the new blender course. In this course, we are going to create an interesting alarm clock animation with blender 2.9.
This course is for beginners but if you are an advanced user you can use this course as an exercise and in the end, you will have cool animation that you can share on social media and also include it in your portfolio. In this course, we will create an animation using simple keyframes and we will cover several topics about the blender.
At the end of this course, you will have the knowledge to start animating different objects and you will be able to use a blender to create interesting projects and animation and begin your journey as a 3d artist and animator. First, we will start by modeling the alarm clock, and also we will organize our outliner. While we are modeling we will use modifiers and different types of objects in a blender such as curves and text.
Second, we will use dafont.com to find a digital font that we will include on our alarm clock. Next, we will model our a 3d mouse cursor and you can get from https://gum.co/RmLWc. Later on, we will start animating the button, text, and the mouse cursor to press the button.
At the and we will light up the scene with HDRI and apply materials and we will finish the course with final render settings.
Download links: