Udemy – VFX Compositing Elements Photorealistically in Nuke

2020-10-8

Video Tutorials

676

0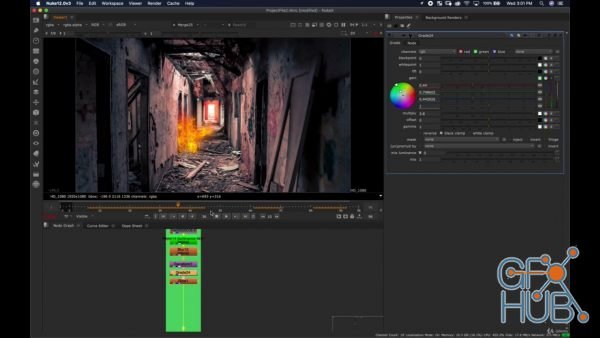 Udemy – VFX Compositing Elements Photorealistically in Nuke
Learn the tricks and techniques to push your VFX Compositing to the next level. Use elements and integrate them.
What you'll learn
Understand exposure and how to make something look photographic
Concepts of exponential glow and quadratic falloff of light
Finding good reference, picking up on key traits from it
Structuring a composite in a logical, modular way
Painting and grading our environment
Expose and glow a fire, with many layers
Create interactive light, and change it based on the material
Learn to create light passing through smoke volumes
Create heat distortion using noise patterns
Re-using elements, and creating asymmetry and variety
Requirements
Have an understanding of basic Nuke and Nuke's interface. This can be learned in my NK101 course on Udemy.
Author Alexander Hanneman
Length: approx. 2 hours
Download links: