Gumroad – Real-time Environment Design in Blender

2020-09-14

Video Tutorials

1 566

2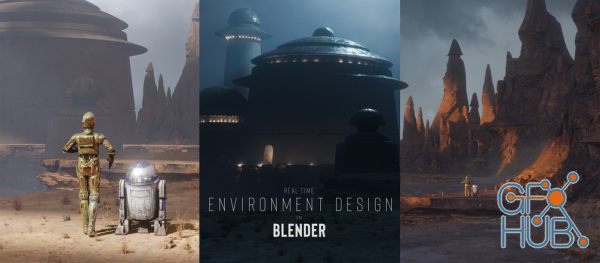 Gumroad – Real-time Environment Design in Blender by Jama Jurabaev
In this tutorial...
Hold on. This is not a tutorial.
This is a crash course on Real-time environment design in Blender Eevee.
4+ hours of content covering real-time environment creation from A to Z in Blender.
This course is suitable for both, experienced Blender users and for artists making first steps in Blender.
Topics covered:
Megascans set-up
Texture blending
Advanced texture blending
Using decals
Color ramp
Creating custom assets
Desert scene set-up
Realistic light set-up
360 background images
Creating cloud shadows
Physical atmosphere
Painting grass
Camera animation
Volumetric fog
Final scene asset set-up
Final scene lighting set-up
Sunset scene set-up
Night scene set-up
Includes:
4+ hours of narrated video tutorials
Texture nodes blender file
Download links: