Udemy – Revit – Basic Architectural 3D Modeling

2023-02-13

Video Tutorials
/
3D Tutorials

179

0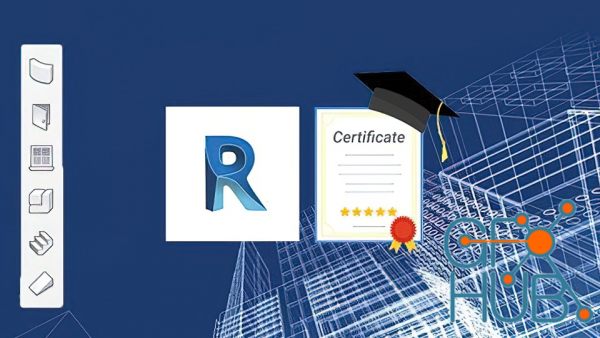 The Complete Guide to Master The Most Popular BIM Software, Revit.
What you'll learn
You will be capable of creating your own 3D models in Revit Architecture.
You will be able to produce drawings and rendered images of buildings.
You will have developed a strong understanding of advanced skills and Concepts in Revit by the end of the course.
You will have the skills and knowledge to take a project from start to finish
Requirements
A computer with either Windows or Mac to install the software
A version of Revit
Description
In this course we will go over how to create a 3D house using Revit. We will go over drawing walls, Adding Doors and Windows, Finish Floors, Rooms, Components.We Will go over how to create many of the common elements within a house this includes Adding Finish Floors and Creating Ceilings and Creating a Roof.We Will then move on to learn how to Add Tags, Schedules, LegendsWe Will finish up the course by creating a Site Plan and creating a Section View and Creating 2D and 3D views.Lastly, We will Render the interior and exterior views and Create Sheets and get them ready to PrintThis course is designed to get you up & running with Revit quickly by teaching you the things you need to know without long-winded explanations of techniques and commands that are no longer used.this course is based on my personal experience as an Architectural Designer and Autodesk authorized instructorwe will start a project from scratch, drawing the walls, then we will be able to see our walls in a 3D view, We Will then move on to learn how to Doors and Windows and, Add Tags, Schedules, Legends.Enroll Today for Lifetime Access.
Download links:


Archive
« March 2023 »
Mon
Tue
Wed
Thu
Fri
Sat
Sun
1
2
3
4
5
6
7
8
9
10
11
12
13
14
15
16
17
18
19
20
21
22
23
24
25
26
27
28
29
30
31