Skillshare – Chaos Vantage: Turn Your Vray Renderings Into Professional Animationsr

2023-02-11

Video Tutorials
/
3D Tutorials

598

0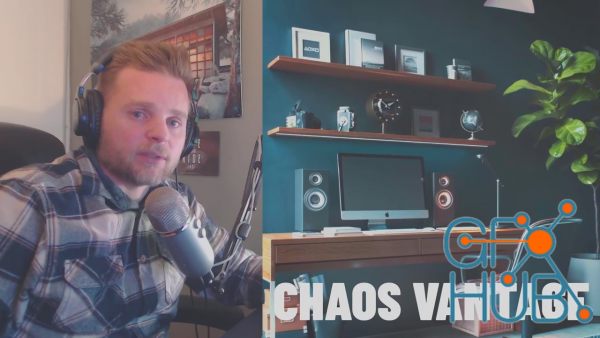 Have you ever wanted to integrate rendering into your workflow, but found it too time intensive and too complicated to be budget friendly? Maybe you've been wanting to integrate some high quality real time tools into your workflow? Well, Chaos Vantage may be your answer. It is capable of turning any Vray rendering into a professional looking animation quickly and easily using a real time workflow. In this course, students will learn the process from start to finish (all the tools) and see just how easy, and how professional it can be.
As students become familiar with the software, they will be encouraged to create their own projects, using their own models or the project files provided.
Students will use and utilize the animating and rendering power that Chaos Vantage has to explore the possibilities of real-time rendering and animation.
You won't find a better course for explaining the ins and outs of Chaos Vantage, and getting you fully familiar with the program. Starting off with professional level projects and working to improve them is the best and fastest way to accumulate the needed skills to effectively use the program. Chaos Vantage is among the best in real-time rendering and animation, and is one of the best tools for use in archviz and other industries. This course is designed to get you up and running in Chaos Vantage in a minimal amount of time through direct and concise instructions and step-by-step procedures.
Techniques practiced in this course includes:
Environmental Illumination
Scene Animation
Object Animation
Light Animation
Atmospheric Animation
Live Link and Exporting through 3ds Max
Animating a Scene from Start to Finish
And more
Download links:


Archive
« June 2023 »
Mon
Tue
Wed
Thu
Fri
Sat
Sun
1
2
3
4
5
6
7
8
9
10
11
12
13
14
15
16
17
18
19
20
21
22
23
24
25
26
27
28
29
30