Udemy – Autodesk Maya Beginner'S Course

2023-02-9

Video Tutorials
/
3D Tutorials

496

0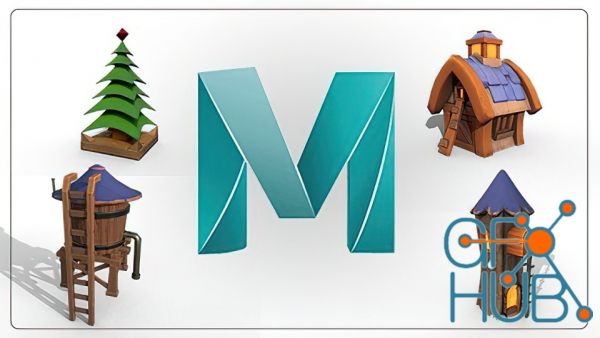 Unleash your fear of Maya and start creating awesome 3d models!
What you'll learn
Bacis Interface.
Basic Tools of Modeling.
Creating 3d Models.
Assigning Materials In Maya.
Requirements
You will need a System with Autodesk Maya 2022
Description
Unleash your fear of Maya and start creating awesome 3d models!Are you looking for a Maya course which is completely made for absolute beginners? May be you are currently using other 3d software like max or blender and want to try on your hand on Maya. If that is the case, then I welcome you to Animatics Studio´s Autodesk Maya beginner's course. This a step-by-step tutorial showing how to use Maya, for absolute beginner students who might think Maya is a complex software and who want to learn the modeling. Modeling, assigning materials and dynamics will all be covered. Learn, from an industry professional with over 14 years of experience. You will start off creating polygon primitives that will give you an overview of the different things Maya can do. From there you will dive deep into each aspect. Follow from start to finish or jump into any section that you are interested in. Each video is 5 minutes or less to help you get your information as direct as possible. There are 12 Video Tutorials averaging about 7 minutes or less per video. These can be viewed in order or feel free to jump into any lesson to just learn a specific technique.
Download links:


Archive
« June 2023 »
Mon
Tue
Wed
Thu
Fri
Sat
Sun
1
2
3
4
5
6
7
8
9
10
11
12
13
14
15
16
17
18
19
20
21
22
23
24
25
26
27
28
29
30