CGBoost – Master Grease Pencil in Blender

2023-01-25

Video Tutorials
/
3D Tutorials

925

0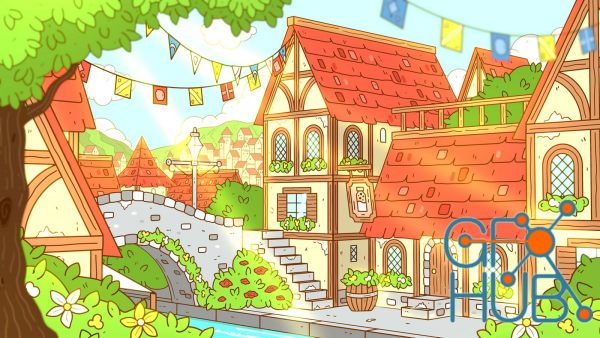 CGBoost – Master Grease Pencil in Blender.
MP4 | ENG | 4h 46min | Project FIles included
Grease Pencil is Blender's unique drawing tool, that lets you draw 2D shapes in 3D space, which opens up a whole new creative universe.
This course teaches you the fundamentals of Grease Pencil, and how to create beautiful 2.5D art pieces, using only free tools.
Despite giving many more creative ways of telling your stories, Grease Pencil is quite a complex tool and can be hard to fully wrap your head around.
With this course, we want to give you an enjoyable and relaxing start into Grease Pencil, and show you one of many ways to create beautiful art with it.
Download links:


Archive
« June 2023 »
Mon
Tue
Wed
Thu
Fri
Sat
Sun
1
2
3
4
5
6
7
8
9
10
11
12
13
14
15
16
17
18
19
20
21
22
23
24
25
26
27
28
29
30