CGCookie – PANELS: Create a Comic Book with Grease Pencil in Blender

2022-12-18

Video Tutorials
/
3D Tutorials

721

0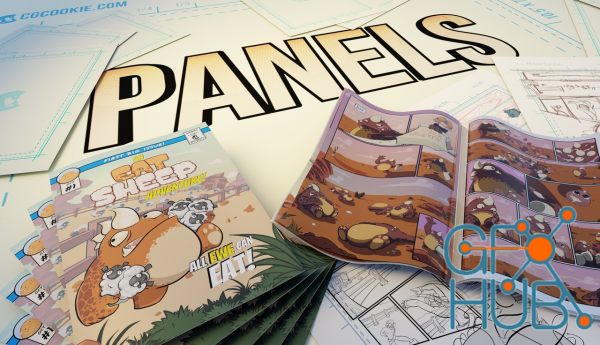 Deep dive into Blender's Grease Pencil using comic book creation to bring your final render to life in a printable product.
Grease Pencil grew out of an annotation tool used for quick sketching, but in a few short years, it's become a tool in which any 2D artwork can be created in a 3D environment.
Grease Pencil is a must-have tool in your Blender arsenal (even if you prefer 3d creation)
From storyboarding to sketching, texturing, illustration, and even animation, Grease Pencil enhances the skillset of 3d creators. 
It does come with a unique learning curve, which is where PANELS comes in. Designed for Grease Pencil beginners, this course will show you a full workflow based on this powerful tool. 
More than just learning what buttons to push, this course will show you how to utilize Grease Pencil in a real production project.
Comics are as popular as ever, and with print-on-demand services, all you need is a good idea to get your own comic book in front of an audience. 
You will walk away with a solid understanding of Grease Pencil's capabilities - as well as with your own comic book, ready for print.
http://cgcookie.com/courses/panels-create-a-comic-book-with-grease-pencil-in-blender
Download links:


Archive
« June 2023 »
Mon
Tue
Wed
Thu
Fri
Sat
Sun
1
2
3
4
5
6
7
8
9
10
11
12
13
14
15
16
17
18
19
20
21
22
23
24
25
26
27
28
29
30