Udemy – Jewellery Rendering Masterclass – Vray, Keyshot, Maverick +

2022-12-25

Video Tutorials
/
3D Tutorials

882

3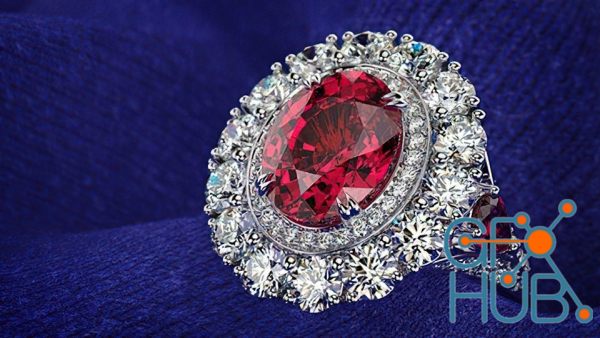 Learn to render jewelry using MatrixGold, Cycles in Rhino 3d, V-Ray, Keyshot and Maverick
What you'll learn
You will learn how to render jewellery to a high standard, using a variety of rendering software.
MatrixGold
Cycles in Rhino
V-Ray
Keyshot
Maverick
Requirements
A windows computer - it will need to be fairly powerful.
Rhino 3D - preferably v6 or v7.
Description
In this course, I am going to guide you through the skills required to make stunning rendered images and animations.Many people struggle to get lifelike images and end up producing dull and flat renders. This course aims to rectify that, by providing clear instructions and information about the render engine. I will be showing how I render to produce basic clean images that are suitable for individual customer feedback and design approval, and I also tackle the high-quality scenes that may be used for advertising, social media, or e-commerce purposes. This course also looks at animation designs, from simple to advanced.I will be covering the fundamentals as well as advanced techniques in a variety of software.I cover the four key areas that make a great render-· Model preparation· Material creation· Lighting· Post productionBy mastering these four areas, you renders will improve dramatically.This course covers MatrixGold, Cycles, V-Ray, Keyshot, and Maverick, plus additional modules that look at post-production.This course also includes over 100 custom created resources, including materials for each of the render engines, lighting environments, and props.RequiredA good PC – rendering is very taxing on your hardware, so the more powerful your computer, the better.Rhino 5, 6, or 7RecommendedZ-brush or similarEither V-Ray, Keyshot, or Maverick – trial versions are available for each.
Download links:


Archive
« December 2023 »
Mon
Tue
Wed
Thu
Fri
Sat
Sun
1
2
3
4
5
6
7
8
9
10
11
12
13
14
15
16
17
18
19
20
21
22
23
24
25
26
27
28
29
30
31