Udemy – Introduction to Jewellery CAD with Rhino 3D

2022-12-25

Video Tutorials
/
3D Tutorials

319

0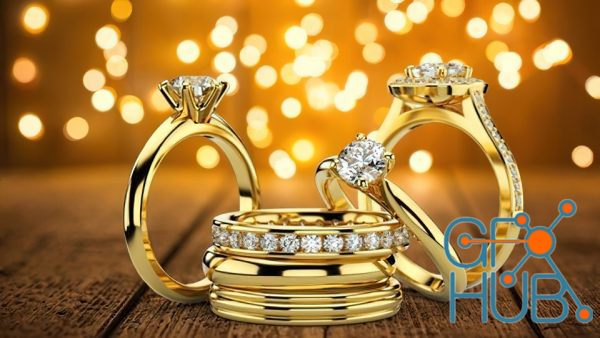 Learn jewelry CAD design, with this in-depth, practical, easy-to-follow course!
What you'll learn
You will learn what Rhino 3D is, and how to use it
You'll learn fundamental design techniques
You will be able to draw 2D lines and curves
You'll produce simple designs including wedding bands and pendants
You'll learn more intermediate skills while making solitaire and halo ring designs
You'll understand how to produce pieces suitable for printing and casting
You'll troubleshoot and overcome common problems
You'll learn how the customise Rhino 3D to the way you work
Requirements
Rhino v5 , v6, or v7 (recommended) – a 90-day evaluation version is available
A PC and mouse (you can use a Mac, however a PC is advisable)
Description
In this course, I am going to guide you through the fundamental skills required to produce 3D designs. I will explain why I believe Rhino 3D is the best choice for beginners (and experts!) due to it's ease-of-use, accessible price point, and widespread adoption.
Learn how to create viable, production ready, 3D Models and designs using Rhino, the industry-standard design software.
I start super simple so you'll be ok with little or no experience. With these online tutorials, you'll be amazed what you can achieve.
The course is project-based, so you will applying your new skills immediately to real 3D designs. All the project files will be included, so you'll never get stuck.
I've also included the following additional assets for you to use in your projects:
Round cut gem
Cushion cut gem
Princess cut gem
Pear cut gem
Marquise cut gem
Baguette cut gem
Emerald cut gem
Oval cut gem
Download links:


Archive
« March 2023 »
Mon
Tue
Wed
Thu
Fri
Sat
Sun
1
2
3
4
5
6
7
8
9
10
11
12
13
14
15
16
17
18
19
20
21
22
23
24
25
26
27
28
29
30
31