Skillshare – Modeling The Joey Character From Oggy And The Cockroaches Show

2022-12-21

Video Tutorials
/
3D Tutorials

412

0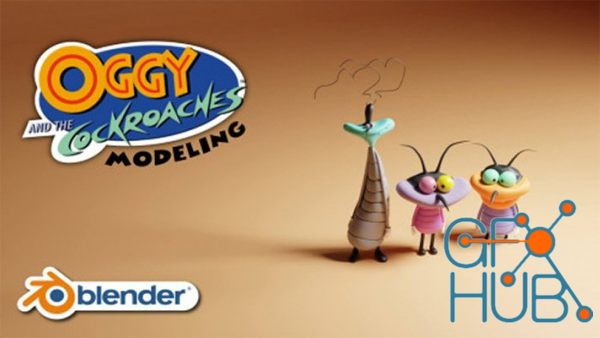 Hello everybody and welcome to the new Blender course. In this course, we are going to create Joey the cockroach from Oggy and the cockroaches, the cartoon.
We will start by importing our reference, you can download the reference on Joey Reference. Then once we imported our reference we can start our modeling, so first of all we will model out the body, then peace by peace we will model the rest of the character.
For this character creation, we used basic mashes and modifiers. Once we are done modeling our character we will start applying the materials. We will be applying basic materials to the character, but before we add any material we will import HDRI for our world. After we added HDRI we will continue with the material application.
At the end of this course, you will have a nice character you can show to your friends, post on Instagram, add to your portfolio, etc.
This course is for beginners so if you are an advanced 3D artist you can use this course as an exercise.
Download links:


Archive
« March 2023 »
Mon
Tue
Wed
Thu
Fri
Sat
Sun
1
2
3
4
5
6
7
8
9
10
11
12
13
14
15
16
17
18
19
20
21
22
23
24
25
26
27
28
29
30
31