CGCookie – POTHEAD: Create a Hard Surface Character in Blender

2022-12-18

Video Tutorials
/
3D Tutorials

772

0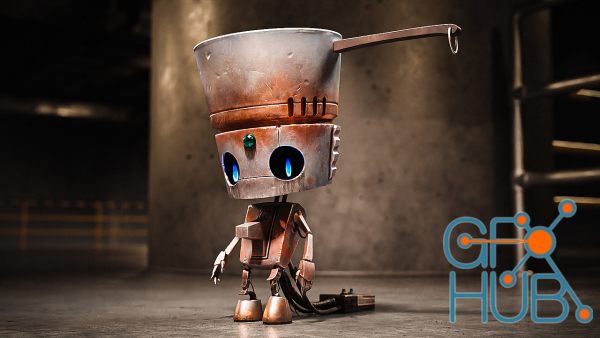 With an adorable old robot as your guide, learn how to create a Blender character, step-by-step in this deep-dive course. Workflows include hard surface, subdiv modeling, hand painted texturing and procedural textures.
Step-by-step course on bringing a concept art character to 3d with Blender
Who doesn't love an underdog ? Rusty and bruised, this little guy proves there is fire in him yet.
Pothead was first created in 2016 the great Tim von Rueden (@vonnart) as one of the original CG Cookie characters. 
Today, our Blender trainer Jonathan Lampel breathes fresh life into Pothead and makes him shine... all in Blender. 
http://cgcookie.com/courses/pothead-create-a-hard-surface-character-in-blender
Download links:


Archive
« March 2023 »
Mon
Tue
Wed
Thu
Fri
Sat
Sun
1
2
3
4
5
6
7
8
9
10
11
12
13
14
15
16
17
18
19
20
21
22
23
24
25
26
27
28
29
30
31