Skillshare – Character Creation in Cinema 4D and Daz Studio

2022-11-28

Video Tutorials
/
3D Tutorials

835

0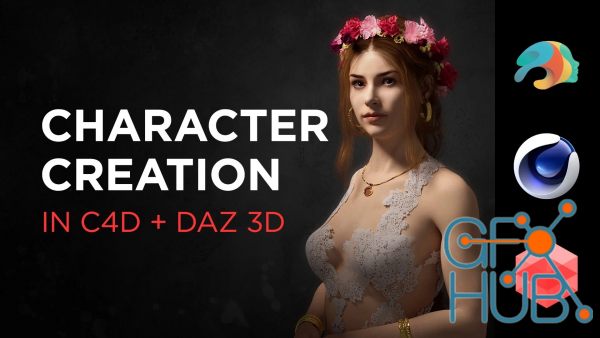 Skillshare – Character Creation in Cinema 4D and Daz Studio with Dave Bergin, CG Artist
MP4 | ENG | 21 Lessons (3h 27m)
About This Class
Hey it's Dave from CG Shortcuts, Welcome to the Course! 
In this course I'll show you how to create a Portrait style character render in Daz Studio, Cinema 4D and Redshift Renderer!
3D Character creation is hard work. And extremely time consuming. You have to learn anatomy, spend years perfecting your skills, and then spend hours modeling, texturing, and rigging your characters.
Then you still need to create hair, clothes and props, which is even more work!
Or you could do all of this in just a few minutes with FREE software!
And in this course we'll show you how...
We'll cover everything step by step so you can easily follow along, including.. 
in DAZ 3D:
Daz Studio Introduction
Daz Marketplace
Character Design and Shaping
Clothing and Accesories
Hair
Materials
Posing 
Animation
in Cinema 4D & Redshift Renderer
Daz to C4D Bridge
Redshift Prep
Scene Prep
Lighting
Hair
Materials
Skin SSS Shader
Render settings
You'll also get access to a resources PDF so you can follow along with the same assets we use if you choose to. 
That's it for now, let's get started!
Download links:


Archive
« March 2023 »
Mon
Tue
Wed
Thu
Fri
Sat
Sun
1
2
3
4
5
6
7
8
9
10
11
12
13
14
15
16
17
18
19
20
21
22
23
24
25
26
27
28
29
30
31