VideoSmile – Super Blender 2022 (RUS)

2022-09-23

Video Tutorials
/
3D Tutorials

2 525

0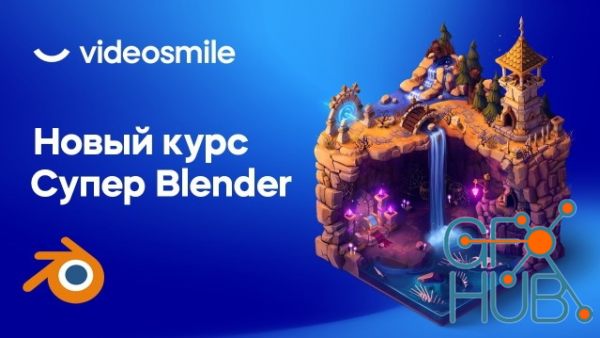 VideoSmile – Super Blender 2022 (RUS)
Master Blender, the most popular 3D program, from scratch.
Learn to create 3D graphics for movies, games and you can start your career in computer graphics.
The course is suitable for beginners and experienced professionals.
------------------
С нуля освоите Blender – самую популярную 3D-программу.
Научитесь создавать 3D-графику для кино, игр и сможете начать свою карьеру в сфере компьютерной графики.
Курс подойдёт начинающим и опытным специалистам.
Продолжительность: 16:16:49
Язык озвучки: Русский
Download links:


Archive
« December 2023 »
Mon
Tue
Wed
Thu
Fri
Sat
Sun
1
2
3
4
5
6
7
8
9
10
11
12
13
14
15
16
17
18
19
20
21
22
23
24
25
26
27
28
29
30
31