Animate a 2D Background in 3D using camera projection

2020-10-16

Video Tutorials
/
3D Tutorials

630

2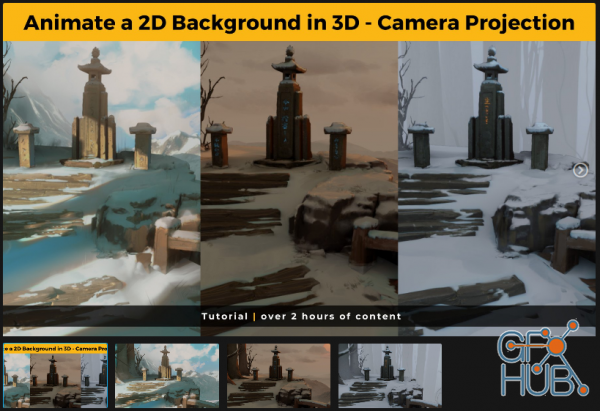 ArtStation – Animate a 2D Background in 3D using camera projection
In this tutorial I got over how to project a 2d painting onto a 3D model to have a 3d camera animation. This process could be use in the 2d animation industry to bring your environments to life and have a more dynamic camera movement on your paintings and animations.
Includes:
-Over 2 hours of video tutorial content
-final images
This technique could be use with any major 3d software and photoshop. I will be using Blender for the demonstration.
Download links: