Watts Atelier – Drawing the Landscape from Photos in Charcoal

2020-07-26

Video Tutorials

600

1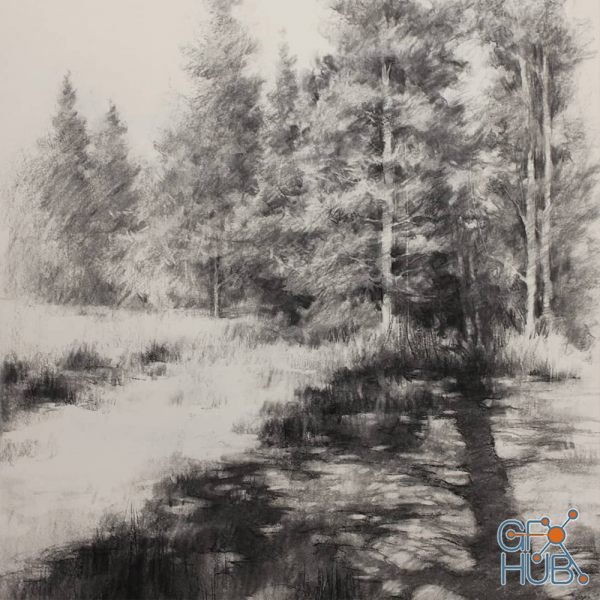 Watts Atelier – Drawing the Landscape from Photos in Charcoal with Ben M. Young
Description
Instructor Critiques for Full Participation Students will be uploaded for viewing approximately one week after each class.
Date : April 28, 2020 – June 30, 2020
Videos Uploaded: 12pm on Tuesday
Level : All Levels Welcome
This class will focus on drawing the landscape on archival papers using a variety of charcoal materials, with the ultimate goal to complete a finished portfolio or gallery piece. Topics covered include learning to pick quality photo reference that will make for a good drawing. Value control and organization. Edge manipulation as it relates to form and composition. And of course composition.
The Livestream Video Archive will be available for all livestream students until July 25th.
Materials
Paper options
Strathmore Drawing paper 400 series 18 x24 pad (recommended)
Strathmore 400 series Cold press Bristol smooth, large individual sheets or pad (optional)
Charcoal
Generals charcoal pencils hb, 2b,4b,6b
various other charcoal pencils (optional)
Vine or willow charcoal hard, medium and soft
Generals compressed charcoal stick
Charcoal powder and ¼ bristle brush
Rubber Tip Brush (Optional)
small sketchbook (Optional)
Other supplies
charcoal sock (instructions how to make in 1st class)
Kneaded eraser
Blending stumps
Eraser sticks small or med thickness
Hard graphite pencil h or f (optional)
low tack painters tape (optional)
Download links: