O'Reilly – Software Architecture Conference New York 2018

2018-02-28

Video Tutorials

927

0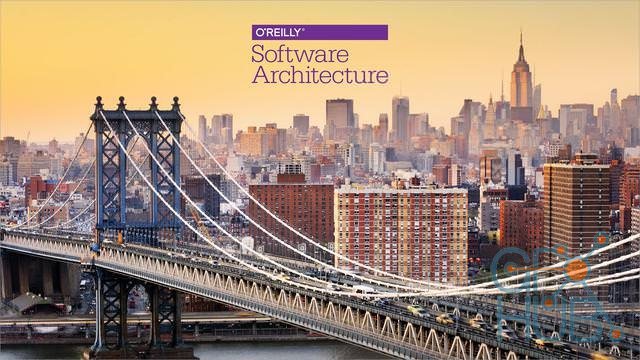 O'Reilly – Software Architecture Conference New York 2018
We'll make the Keynotes available here as soon as possible after they happen. Video of the sessions and tutorials will be available a few weeks after the end of the conference.
This video compilation of O'Reilly's SACON 2018 NY conference stands apart for two reasons: depth and breadth. Depth because it gives you complete freedom to view more than 75 hours of advice on the best approaches to software architecture from over 50 of the world's best software architects, engineers, developer advocates, and designers. Breadth because the topics discussed cover all aspects of software architecture, including often neglected topics such as how to sell your ideas, manage teams, choose technologies wisely, and a host of other soft skills vital to your success as a software architect.
A short list of the top speakers you'll hear from includes senior UX designer Abby Beck (Google), solutions architect Sonya Natanzon (Genomic Health), developer advocate Heidi Waterhouse (LaunchDarkly), CEO Ben Evans (jClarity), lead microservices developer Maria Gomez (ThoughtWorks), blockchain expert James Stewart (jystewart.net), CTO Daniel Bryant (SpectoLabs), fast data engineering VP Dean Wampler (Lightbend), and API architecture director Mike Amundsen (CA Technologies).
Gain total access to SACON NY 2018's eight tutorials and 50 sessions—75+ hrs. of material
Learn from 70+ of the world's top software architects, engineers, developer advocates, and designers
Watch keynotes from Cornelia Davis (Pivotal), Adrian Cockcroft (AWS), and Kevin Stewart (Heptio)
Hear from experts in microservices, distributed systems, application architecture, enterprise architecture, cloud native, DevOps, serverless, reactive, integration architecture, UX design, and security
Boost your skills with tutorials on the role of REST in microservices; building streaming apps with Kafka, Akka Streams, and Kafka Streams; blockchain pros and cons; the use of speedily loading AMP page templates in web design; and more
Upgrade your leadership skills by learning from transformational managers at Cerner, Target, Xebia, Sabre, Nav, SkyHook Consulting, and HS2 Solutions
Pick up in-the-trenches insights from software architects at Comcast, ING Bank, Confluent, Netflix, AWS, CA Technologies, Google, Warby Parker, Symphonia, and dozens more
MP4 1920x1080 | 0h 43m | ENG | Project Files | 2.18 GB
Download links: