New Art School – Sketching (RUS)

2020-05-27

Tutorials

237

3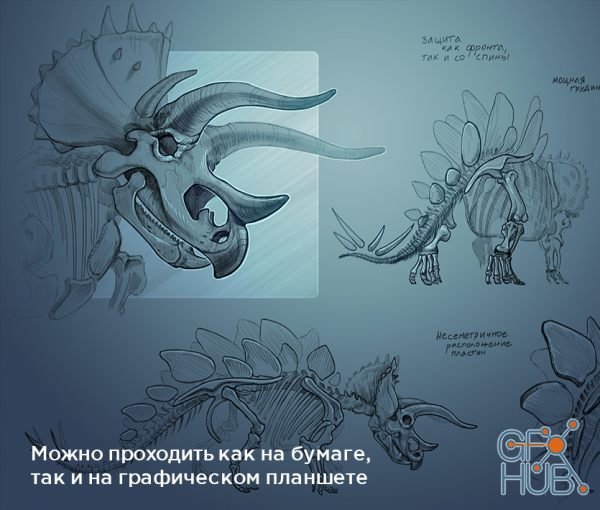 New Art School – Sketching (RUS)
Learn the basics of drawing for the most effective program in 3 months
Who is it for?
Beginners in drawing
For those who already draw, but have problems with the construct
Beginners of training for employment
Lovers to do freehand and tablet sketches
What will we teach?
Work with perspective and form building
Line mastery and lineart basics
Composition sheet and outline from nature
Drawing on paper and graphics tablet
Includes:
0. Photoshop, SAI, ProCreate
1. Introduction
2.3 ways to improve any picture
3. 3 more tips on how to draw better!
4. The prospect. We draw a construction
5. The prospect. We draw an interior
6. Cylinders. Simple forms
7. Cylinders. Complex forms
8. The composition. We draw harmoniously
9. Render. Create volume
10. Mass drafts from nature
11. Simplification and hypertrophy
12. Aerial perspective. Draw with depth
13. The final work of the course
Free download links for «New Art School – Sketching (RUS)»: