Skillshare – Anime Illustration: Drawing made easy!

2018-11-15

Tutorials

512

0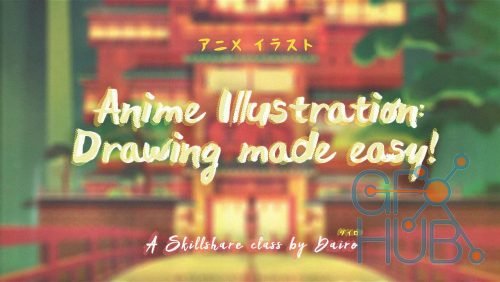 Video сourse: Skillshare – Anime Illustration: Drawing made easy!
In this Anime Illustration class i will teach you all of the tools to succesfully draw any anime style character trough understanding the very fundamentals of observational drawing.
By the end of the course your artistic eye will be much more expanded than before, having now the tools for you to keep on walking the artistic journey! Keep in mind that the same principles taught in this class can be used into drawing anything else, so even if you are not a fan of Anime it can teach you a lot!
You don't need to know absolutely anything, beginners from all ages can learn, and even experienced artists will have a great opportunity to improve some of the pitfalls they may be ignoring from their fundamental skills, Succesfull Drawing is achieveble for every one!
What you'll learn:
Goals. The importance of having a clear goal, it shouldn't be taken for granted.
Shape & Volume. How to be able to draw anything, and the greatest way to identify the form and tridimensionality of what you draw.
Approach. What are the most common ways you can approach drawing, and how it may affect your drawing quality, your confidence and the time you spend on drawing.
Types of Lines. You can also express yourself through lines, you'll see which one fits the best to you.
General to particular principle. How to don't get lost in the middle of your drawings and avoid the common mistake of making it distorted.
Format awareness. Have you ever runned out of space from your paper? learn how to take advantage of your page.
Proportion. Make your work to have strength and Believability when compared to the observed reference.
Line weight. The perfect reinforce of the sense of style and dimension of your drawings.
Shading. With the help of tone and shadow, how to consciously suggest tridimensionality.
MP4 1280x720 | 0h 51m | ENG | PS Brushes | 368 MB
Free download links for «Skillshare – Anime Illustration: Drawing made easy!»:


http://nitroflare.com/view/7D57873CB673DD1/Anime-Illustration-Drawing-made-easy.rar