ArtStation – CGSphere Skin Alphas Bundle

2022-09-2

Textures
/
Texture collections

848

0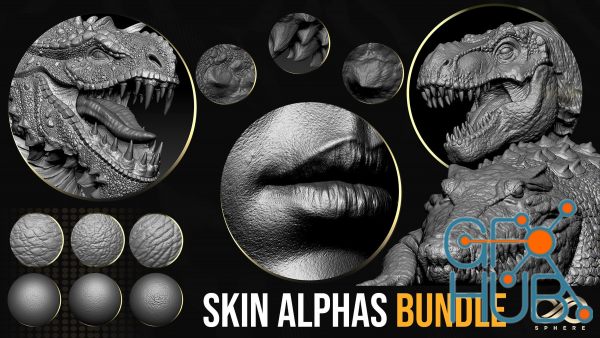 ArtStation – CGSphere Skin Alphas Bundle.
This bundle includes 4 packs of Skin Alphas and Brushes For humans, animals, Monster
This Pack Is What I'm Using For 2 Years In My Work Now You Can Use It
Skin Kit:
Chest Alpha
Back Hand Alpha
Lips Alpha +10
Leg Alpha
Belly Alpha
Skin Pores
Skin Holes
Single Skin Pore
Nose Alpha
Neck Alpha
Female Nipples Alpha
Elbow
Finger Wrinkles
120 Animal Alpha
10 Dragon VDM Brushes
40 Tileable Animal Alphas
Compatible: Zbrush, Substance Painter, 3Dcoat, Blender, Mudbox, Modo, 3dsMax, Maya..
Note: If you don't use ZBrush, only dragon pack is not work in other software.
Featured in artstation magazine: http://magazine.artstation.com/2020/11/10-alphas-brushes/
All Formats :
Psd
TIF
Normal Map
BMP
Zpb
Link - https://www.artstation.com/marketplace/p/G52rM/cgsphere-skin-alphas-bundle-60-discount-for-this-week
Products in this bundle:
Skin Kit: http://www.artstation.com/a/8562
Dragon VDM Brushes: http://www.artstation.com/a/8487
120 Animal Alpha: http://www.artstation.com/a/17080403
40 Tileable Animal Skin Alphas: http://www.artstation.com/a/15938663
Download links: