Cinetools – Halloween Tools

2022-12-2

Sounds

384

0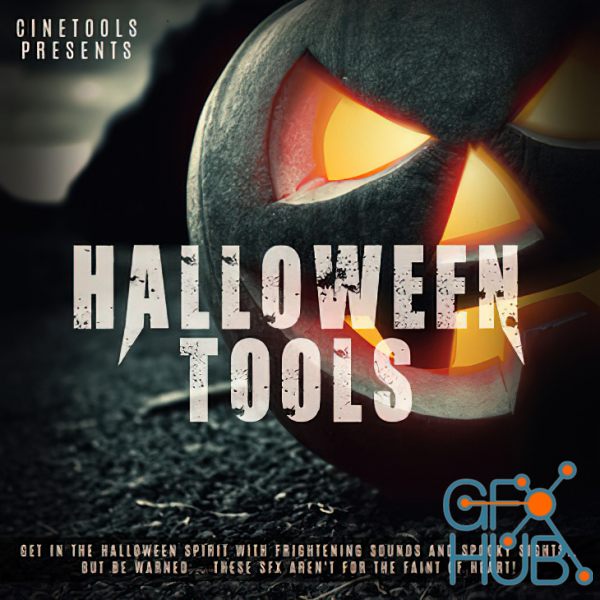 Cinetools – Halloween Tools (WAV)
'Halloween Tools' is full of nightmarish, frightening and unnerving sound effects guaranteed to get you in the Halloween mood. No matter what type of haunting project you wish to create, this library has all the sounds you would want to accompany it.
This gruesome library brings you a massive amount of ready-to-use elements such as disturbing and eerie atmospheres, scary ambiences, monstrous and unearthly voices, unnerving stingers, terrifying bone crushing and gore sounds, blood explosions and much more.
'Halloween Tools' is perfect for any type of horror productions. It's also a great source for anyone interested in demons, devils and other evil beings themes, sound effects for slaughter scenes, dark and horrific underscores, fearful backdrops, zombies attack or just something creepy stuff. Well what else we can say, close your eyes and enjoy in the darkness.
This spine-chilling library is not only perfect for Halloween, but this dark and macabre sound effects library will live throughout the year wherever dark and scary effects are needed.
Product Details:
• 300 Files
• 24-Bit/96kHz
• 22 Ambiences
• 40 Animal Sounds
• 5 Atmospheres
• 39 Creaks & Squeaks
• 5 Drones
• 29 Ghost Sounds
• 24 Gore Sounds
• 7 Laughs
• 48 Miscellaneous Sounds
• 6 Monsters
• 35 Screams
• 10 Werewolfs
• 30 Zombies
Download links: