Nemetschek AllplanBar 2022.1.1 Win x64

2022-09-28

Softwares
/
Graphics-Design apps

195

0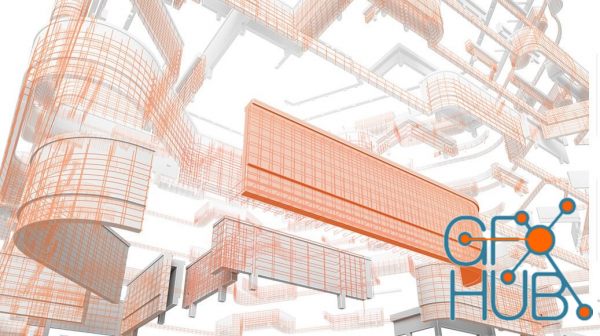 Nemetschek AllplanBar 2022.1.1 Win x64
Planbar is a 3D CAD solution specifically designed to take precast design and detailing to a new level of efficiency and precision. Design walls, slabs and structural precast elements such as stairs faster and more accurately than ever before. Handle a heavier workload thanks to numerous automation features such as 1-click reinforcement, import of architectural models and fixtures, fully automated creation of shop drawings, and arbitrary switching between 2D and 3D working methods with 100% consistency every second. Discover why the engineering office Mossel relies on Planbar for the design and detailing of his precast concrete projects in this video.
Advantages of Planbar at a glance
Precise design and detailing
Planbar allows you to efficiently model all types of precast elements - from walls and slabs to structural precast elements such as stairs or columns.
Create shop drawings automatically
Create shop drawings including reinforcement, fixtures and dimensions with just one click. Benefit from intelligent templates. For each precast element type, you automatically receive your customized plan layout.
Save time with 1-click reinforcement
For all types of walls and slabs, Planbar creates the basic reinforcement for you fully automatically. This time-saving function is included in the Slabs, Walls and Assets packages.
Flexible planning in 2D and 3D
Planbar enables model-oriented AND plan-oriented working! Our unique Elementplan-Technology gives you the best of both worlds: the clarity of the 3D model and the simplicity of the 2D plan. Technically, shop drawings are views of the model, so shop drawings and model are 100% consistent every second.
From parametric input to free modeling
Planbar offers you the right tools for every requirement: 'mass customized' stairs or columns are best created highly efficiently by parametric input. You model unique structural precast elements completely freely and thus benefit from unlimited flexibility.
Import BIM models
Planbar is designed for efficiency: With our assistants, you can easily import architectural models and MEP objects and use them for precast design.
High efficiency for projects
The BIM-Booster add-on module is designed specifically for large projects. Reduce lead time by allowing your planners to work in parallel on the same project. Increase productivity when handling identical and similar elements with the help of intelligent links and automated processes.
Teamwork with openBIM
Collaborate easily with colleagues and partners across systems. Planbar offers you open standards (openBIM), state-of-the-art interface formats such as IFC4precast and a direct connection to Bimplus.
Implement changes quickly error-free
Thanks to the Elementplan-Technology, it is sufficient to make the necessary changes either in the model OR in the plan. Planbar ensures that the model and all shop drawings are consistent every second.
The best data for your machines
Rely on absolute precision in generating production data including reinforcement. Optionally, our work preparation solution Tim supports you with the Tim Quality-Manager in controlling all quality and safety aspects relevant to you - as per option with a mobile app.
Save time with favorites and templates
Define your own favorites for different projects or clients and save valuable time. This ensures that you don't always have to reinvent the wheel and that you always reflect the specifications and wishes of your clients.
Planbar is intuitive to use
Anyone who is proficient in 3D CAD software will quickly find their way around Planbar. Planbar offers you logical workflows, a tidy user interface and the user experience familiar from Allplan. In addition, you can customize Planbar to your own way of working, your workflows, quality rules, favorites and precast catalogs.
Download links: