Corel PaintShop Pro 2023 Ultimate v25.0.0.122 Win x64

2022-08-29

Softwares
/
Graphics-Design apps

163

0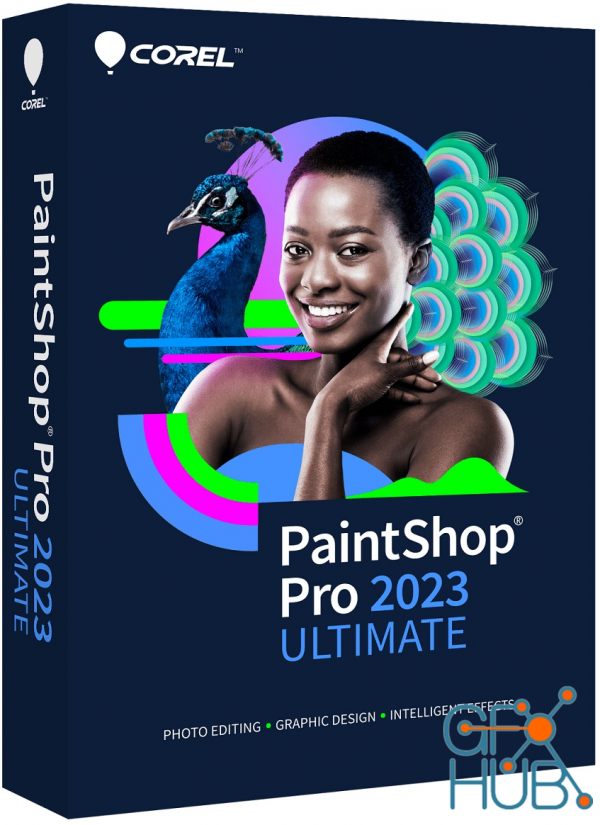 Corel PaintShop Pro 2023 Ultimate v25.0.0.122 Win x64.
What's New in PaintShop Pro 2023?
Behind every show-stopping image is real intelligence. Highly effective features and tools powered by artificial intelligence and machine learning technology make creating something truly original, achievable.
Real. Intelligent. Creative.
Get exactly the results you want with PaintShop Pro's innovative tools and features.
Powerful photo editing tools
Depend on a versatile range of professional tools in this image editing software to make every shot, the best shot.
Essential tools
Easily crop areas of your photo to alter the focus using composition guides, Golden Ratio and Rule of Thirds. Resize with ease using one of several presets, or resize by pixels, percentage or print size. Restore and repair old photos with the Scratch Remover and Fade Correction tools to enhance contrast and color to faded photos.
Adjustment tools
Alter your photos using a wide variety of powerful adjustment tools, including Brightness and Contrast, Fill Light and Clarity, Fade Correction, White Balance, Hue and Saturation, Noise Removal, Vibrancy, Sharpening, color correction, and tonal levels and curves.
Selection and Correction tools
Isolate the area you want to select with a variety of Selection tools and enhance your selection with the Refine Brush. Automatically correct distortions, vignetting and chromatic aberrations in your photos with Lens Correction tools and use the Straighten tool to fix a crooked horizon, or the Perspective Correction tool to make a photo appear as though it was taken from a different angle.
RAW, HDR, and 360° camera support
Advance your editing capabilities of RAW files using the pro-level tools of AfterShot Lab, now available in PaintShop Pro. Combine several photos of the same scene with different exposures to create one stunning HDR photo. Edit photographs taken with a 360° degree camera by straightening a photo with rotation or make it appear levelled. Remove and automatically replace a tripod or produce an interesting 'planet-like' effect.
Time saving tools
Reduce repetition and accelerate complex photo-editing actions with Scripts. Record a series of edits as a script to apply to any photo, anytime. Automate edits on multiple photos at once with batch processing like adding a watermark, picture frame, or simply resizing.
Creative graphic design features
Discover a world full of creative possibilities to bring your dream designs to life.
Layers and masks
Layers and masks are essential for advanced image editing, compositing and graphic design. Use multiple, non-destructive layers when editing images to create photo composites with ease. Create masks to hide or show parts of a layer, fade between layers, and to create special effects with precision.
Text tools
Add text to images to create interesting projects, like a meme or a picture quote. Adjust fonts, size, style, alignment, leading, and kerning with a complete set of typography tools.
Drawing, painting and fill tools
Paint with built-in brushes, or import Adobe Photoshop brushes to make your design ideas come true. Draw with vector illustration tools, and experiment with plenty of color palettes, gradients, patterns, and picture tubes to take your designs to the next level.
Templates and Creative Content
Access a wide range of built-in templates to create collages, greeting cards, social media images, web banners, brochures, business cards and more. Work with various brushes, textures, patterns, and other in-product creative content —all ready for you to inspire new ideas and save time while producing next level designs.
Download links: