Mechanical Addon for Autodesk AutoCAD 2023.0.1 Win x64

2022-08-22

Softwares
/
Graphics-Design apps

167

0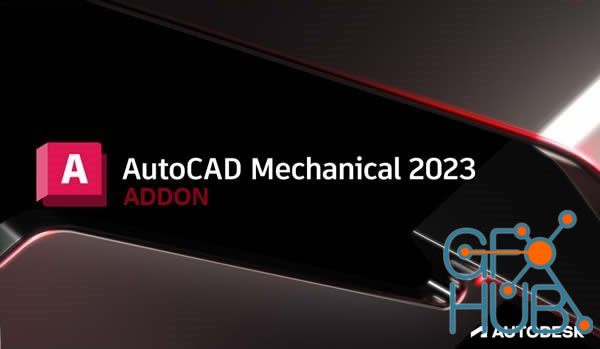 Mechanical Addon for Autodesk AutoCAD 2023.0.1 Win x64.
Other software on the AutoCAD platform is the Autodesk AutoCAD Mechanical program, which, as its name implies, is not limited to the usual features of AutoCAD software, including tools and additional tools for designing mechanical components. This software provides a comprehensive library of components as well as complete tools based on mechanical design standards.
What is an addon?
Many users of "vertical" AutoCAD products have noticed that recently, any AutoCAD product with advanced functionality consists, in fact, of AutoCAD as a base and add-on for Mechanical, Electrical, Architecture, etc. Alas, the developers, as before, post only full-format distributions ... That is, if you want to get your hands on Mechanical and Architecture, you have to download two huge packages, most of the content of which duplicates each other. In this regard, I decided to start releasing distributions of a new type containing only an add-on. Now, to install all the same Mechanical and Architecture, you will need to download basic AutoCAD and two small add-ons. Less download, more compact storage - this is the main idea of ​​assemblies of this format!
Features and Features of Autodesk AutoCAD Mechanical
- Designing and modeling of mechanical parts
- Creates the exact dimensions of the mechanical models intelligently
- Has a library of more than 700,000 standard parts and features with the ability to add custom parts to it
- Ability to update and align parts to the latest standards
- Synergy for mechanical engineering
- Ability to analyze the layout
- Getting ready to draft, document, annotate, report and share projects.
- Has a content browser section to quickly find the content you need
- New support for 3D CAD models
- Co-ordinates with other AutoCAD suite programs as well as current mechanical design software
System Requirements
- OS:Microsoft Windows 10 (64-bit only) (version 1803 or higher)
- CPU:Basic:2.5–2.9 GHz processor / Recommended:3+ GHz processorMultiple processors:Supported by the application
- RAM:Basic:8 GB / Recommended:16 GB
- Display Resolution:Conventional Displays:1920 x 1080 with True Color / High Resolution & 4K Displays:Resolutions up to 3840 x 2160 supported on Windows 10, 64-bit systems (with capable display card)
- Disk space:6.0 GB
Download links: