ON1 Photo RAW 2018.1 12.1.1.5088 Win x64

2018-03-23

Softwares
/
Graphics-Design apps

1 394

0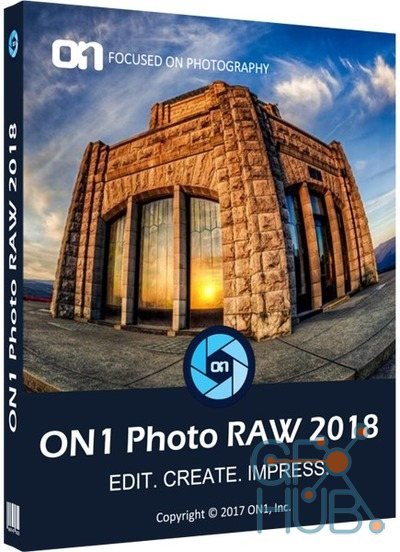 Download ON1 Photo RAW 2018.1 12.1.1.5088 for Windows x64
ON1 Photo RAW 2018 includes key updates for a fast non-destructive mechanism for processing images in RAW format. Now photographers have a tool with fast photo management, accurate photo processing, hundreds of custom photo effects, convenient and beautiful HDR splicing, panoramas, masking and blending corrections, working with layers and much more - all in one application.
Almost every function and most of the improvements made to the application in version 2018 are the direct result of community participation in the project ON1 Photo RAW, the development team is going to continue this type of collaboration. This work allowed the creation of ON1 Photo RAW as an application developed by photographers for photographers.
ON1 Photo RAW 2018 allows photographers to view and catalog their photos from the very beginning of their workflow - this is one of the fastest ways to manage photos. A fast photo browser is ideal for instant browsing and ranking photos without the need for a tedious import process. Once the photos are ranked and discarded, the next step is to easily catalog these photos, as is done in most other editors.
In the application, the principle of non-destructive photo processing is implemented, this applies to basic functions such as exposure, contrast, color, shadows, glare, lens correction and conversion tools. Also offered are hundreds of unique photo effects that are ideal for finishing photo processing. Photographers with the help of masking brushes, gradient masks and local settings will be able to fully control the application of effects. Each effect is also fully configurable, and you can save any processing as a custom preset.
Many editing technologies, such as, for example, real-time mixing, can be applied to smart layers, smart photos and various masks, making ON1 Photo RAW 2018 an advanced bitmap editor without having to launch a third-party application. The ability to combine photos with layers, masks and selectively apply filters and effects for RAW files gives users a great advantage.
The ON1 Photo RAW 2018 editor is not only for RAW files, it supports file formats: JPEG, TIF, PSD, PSB, PNG and DNG when processing which can use all the power and abundance of editing tools in the application. ON1 Photo RAW 2018 can also be seamlessly integrated into current workflows - the application integrates as a plug-in for Adobe® Lightroom® and Photoshop®, along with the fact that it can act as a complete standalone photo editor. Version 2018 also integrates with the main cloud services, allowing you to upload, manage and edit photos on multiple computers. It also allows users to synchronize photos and their changes on multiple computers or in the studio.
Download links: