ArtStation – Skin Details Kit v1.3

2022-12-8

Plug-ins
/
GFX Plugins

1 285

0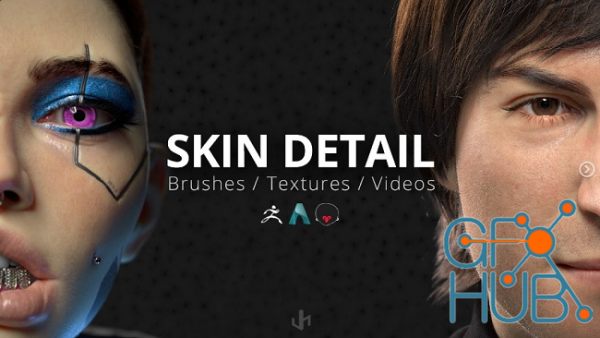 ArtStation – Skin Details Kit v1.3
I've put together my brushes and textures for creating skin detail to share with you. This kit is all I use to create the final skin details for my digital characters. I spent time over the course of several projects to create these assets by hand and build a kit I could use to create the kind of aesthetic I like and now you can use them too.
Included in the kit:
10 Zbrush Brushes
7 2048×2048 16-bit Tiling Textures
3 Video Demos on how I use them
For use with
Zbrush
Arnold
Marmoset Toolbag
Blender
Substance Painter
Mudbox
Save a little time and use these assets I've made to help bring your own characters to life.
Download links:


Archive
« March 2023 »
Mon
Tue
Wed
Thu
Fri
Sat
Sun
1
2
3
4
5
6
7
8
9
10
11
12
13
14
15
16
17
18
19
20
21
22
23
24
25
26
27
28
29
30
31