USD v0.3 for 3ds Max 2023 Win x64

2022-11-15

Plug-ins
/
GFX Plugins

410

0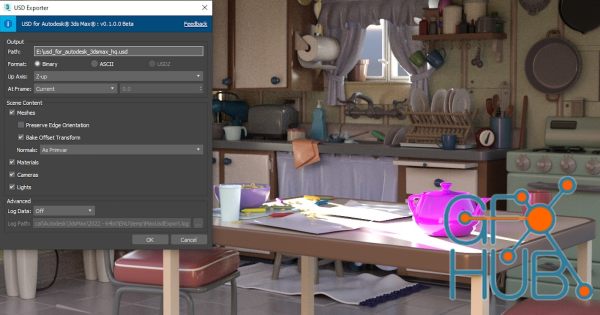 USD v0.3 for 3ds Max 2023 Win x64
his plugin adds support for Pixar's Universal Scene Description (USD) in Autodesk 3ds Max.
Release Notes:
http://help.autodesk.com/view/3DSMAX/2023/ENU/?guid=GUID-9A34AAE8-69CE-48A2-A1C9-3A86DDC24B37
What's New in v0.3.0:
First public beta release of the USD Stage Node to reference USD files directly into 3ds Max.
First public beta release of the Max USD SDK that allows 3rd-party developers to extend the USD Exporter. SDK available in a separate download.
Fixes:
Fixed viewport clipping on USD data with missing extent information.
Fixed python error output to the console on certain USD libraries being initialized.
Download links: