Gumroad – MSBIM 2022 PRO ArchiCAD Template + Cost and Estimating Pack

2022-11-4

Plug-ins
/
GFX Plugins

512

0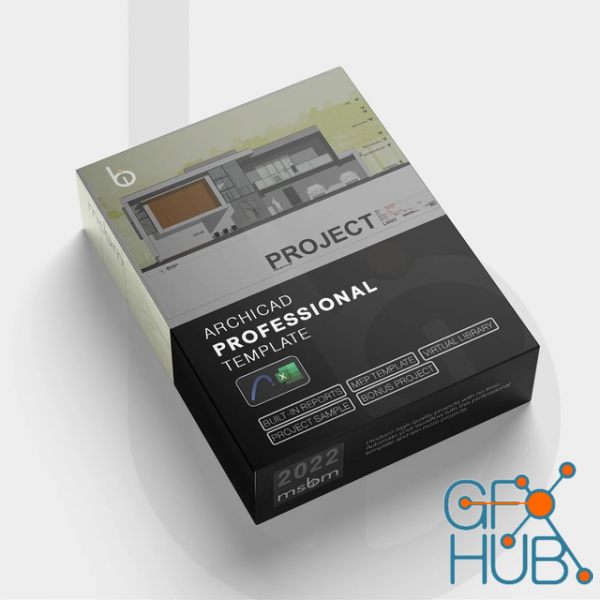 Gumroad – MSBIM 2022 PRO ArchiCAD Template + Cost and Estimating Pack
Do you wish you could spend less time doing your Architecture and Engineering projects?
Want to produce high-quality drawings for your projects?
Use automated workflow
This RESOURCE is right for you!
Improve your ArchiCAD workflow with this robust template packed with quantifying and cost estimating tools and sample projects.
Create reports for all components with ready schedules that extract data from your model.
Use Presets views for Elevations, Sections, Plans, and details to extract high-quality drawings.
Put cost on your design as you model and by the time you finish the design cost estimations are ready.
Create a stunning presentation with builtin presets of graphic overrides combinations
What the Template has?
Favorites for all Tools and Object
Speed up your workflow with custom presets favorites
Get organized
For you to be efficient, you have to be organized. Use well-structured views in folders to manage and organize your drawings.
Extract drawings with Preset Views
Ready set views to extract high-quality drawings
Build Reports
Use these built-in report schedules, automated templates to extract reports for quantifying your projects.
Put cost with Excel Cost Estimator Tool
Link your model with costing and estimating spreadsheet with a refreshable link.
Share your projects with Presets Layouts
See your layout filling in the relevant information as you model.
Use Virtual Library
An ever-growing 3D virtual library with more than 20000 objects and tools with presets of uniformat CSI classifications and properties according to their class, graphic and visual properties and ready for reporting and quantifying. It's a robust library that is ever available.
Download links: