V-Ray Advanced v6.00.03 for Maya 2019-2023 Win x64

2022-12-28

Plug-ins
/
GFX Plugins

499

0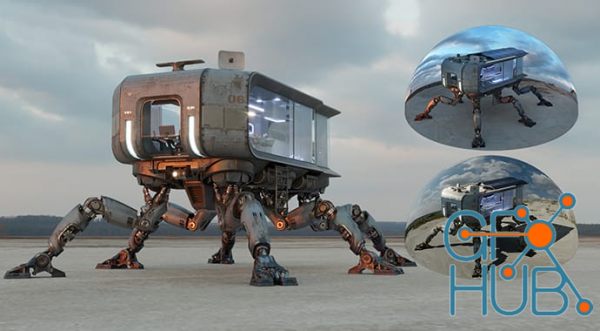 V-Ray Advanced v6.00.03 for Maya 2019-2023 Win x64
Chaos Group, a leading provider of state of the art rendering solutions for the media, entertainment, and design industries, has released an update to VRay 5.10.22 for Maya 2017-2020, a major update to its Academy Award-winning CPU and GPU production renderer. Used on recent television and film projects including "The Fate of the Furious," "Beauty and the Beast," and "Stranger Things," this update brings faster rendering, more responsive look development and added realism to high-end VFX and animation projects.
Quality
Production-proven ray traced rendering with a full suite of tools to create professional photoreal imagery and animations.
Power
V-Ray for Maya is built to handle the absolute toughest projects and largest scenes.
Speed
V-Ray for Maya has multicore CPU and GPU-accelerated rendering engines for optimized speed and scalability.
Creative control
Real-time look development with interactive lighting, shading and rendering.
Smart integration
Integrated seamlessly into Maya and designed to fit any production pipeline.
V-Ray 6 for Maya — create without limits.
Generate complex geometric surfaces for stunning close-up shots at no extra memory cost. Create custom skies for your environments with ease. Take your product design and HDRI renders to the next level. Speed up your projects' reviews and approvals by taking them to the cloud. Get data to optimize your scenes for even faster rendering. Free up your creative time with a number of workflow and performance enhancements. And more.
Download links: