Colour Constructor 1.2 (Win/Mac)

2020-08-13

Plug-ins
/
GFX Plugins

1 717

0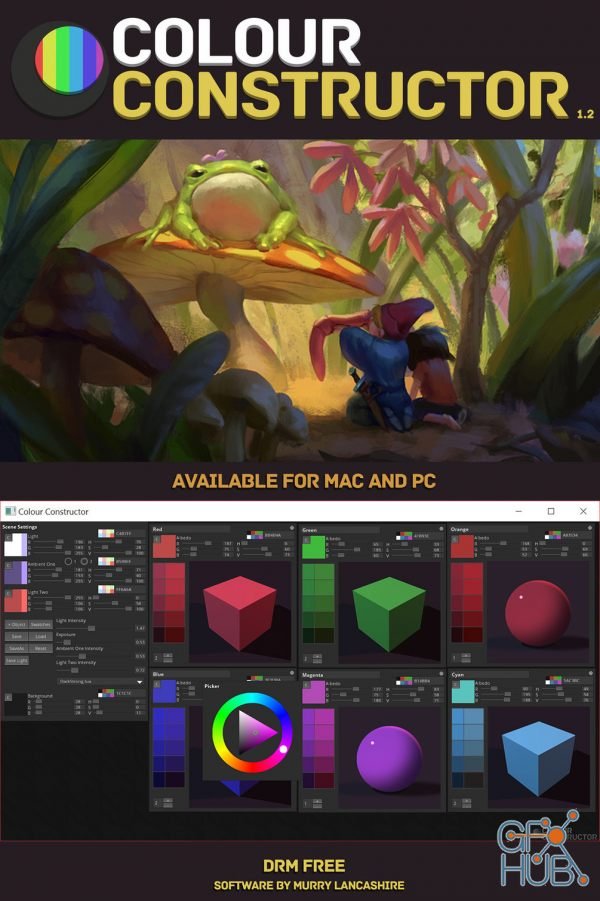 Gumroad – Colour Constructor 1.2 (Win/Mac)
Have you ever wanted a way to work out what shadow and lit colours you are supposed to use in your painting?
Colour Constructor is a study and workflow tool that is designed to help you design the colours and values for a painting or image you are making according to a light source and ambient term.
Paint with confidence, without needing to always rely on photographic reference.
Features
Learn and study light physics, never before has it been so easy to see what effect lighting has on the colours and values of objects.
Generate realistic value ranges to help give your paintings more depth.
Interactive colour and light mixing. See your results in real time, affecting multiple objects at once.
Swatch window, have all the swatches in one place and export them to your favourite painting package.
Over-exposure warnings which help keep the colour scheme properly exposed.
Colour constructor is offered without DRM, on a trust basis. Any purchasers will get free updates for this major version number. (At least 1-2 years)
Download links: