DAUB Brushes SuperBundle – 466+ Pro Tools and 60 Textures for Clip Studio Paint

2020-10-5

Other Graphics
/
Photoshop

2 822

15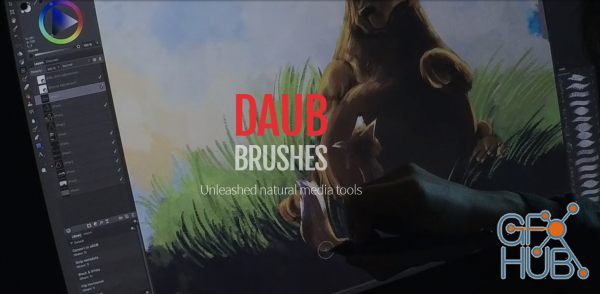 DAUB Brushes SuperBundle – 466+ Pro Tools and 60 Textures for Clip Studio Paint
Clip Studio Paint It is my "workhorse" choice for illustration and sketching. Starting from its ancestor IllustStudio I've designed lots of tools which are the pillars of Daub Brushes.
DAUB tools are designed side by side with traditional media artists, digital professionals and common users too, to give the most natural feedback and to be funny to use, balancing responsiveness and quality.
All my Clip Studio Paint brushes and the following exclusive sets are included in the Super Bundle!
Atramentum (16 New Strokes and inks)
Aenigma (14 New inks and washes)
Monoceros (14 New linocut tools)
King - Queen - Jack
Strokator
Basiliscus
Imber
Spatula
Joyful Bristle
Acrylics
Lapis
Inks and Pigments
FluidInk
Watercolors Vol. 1 and Vol. 2
Brush Set One
Markers (Updated!)
Dry Media
MiniPack
Concept Tools
Bad 18
Pigmento
Expressive Strokes
Textures Volume 1
Textures Volume 2
Imber Paper Textures
FREE updates!
Find relative stroke sheets and some samples
http://www.daub-brushes.com
A total of 466+ handcrafted tools plus 60 Textures
Download links: