Unreal Engine Marketplace – Orbit Weather and Seasons

2016-11-10

Game Development
/
Unreal Engine Assets

1 473

0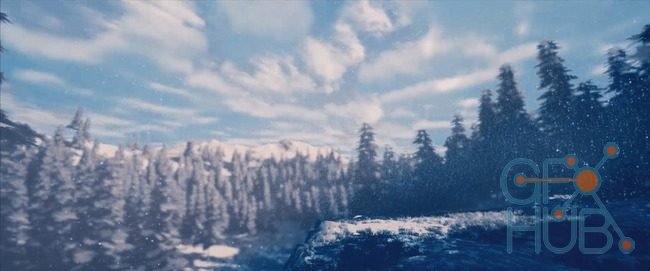 Download asset Orbit Weather and Seasons by Unreal Engine Marketplace
A blueprint driven, dynamic cloud powered weather, time of day & seasons system designed for maximum flexibility and performance. Define your own environment, or allow automation scripts to do it for you. Choose from 6 template weather profiles, or create up to 6 of your own. Supports cross-compatibility with Landscape Auto Material and Physical Water Surface.
Technical Details
Number of Blueprints: 2
Full feature list:
• Dynamic, volumetric stratus clouds with fully customizable lighting, shading and shaping parameters
• Full time of day system with controllable speed options, affecting customizable sun, moon, sky, dynamic & static clouds, volumetric height fog, and stars; manually set all values in system or let system live and breath on it's own
• Cardinal directional wind
• Support for HDRi Skydome textures for hi resolution static skies
• Customizable starsheet with flickering and simulated earth rotation
• Customizable advanced starfield with nebula generator
• Customizable rain and snow that falls based on probability and conditional checks and accumulates in uncovered spaces and doesn't in covered spaces
• Customizable procedural lightning shaping and placement with spatialized thunder audio
• Customizable seasons that can pass at runtime and affect temperature and precipitation chances
• Customizable loadable/saveable weather patterns
• Fully automated calendar logic, with support for changing seasons by
month, as well as Northern & Southern Hemispheres.
Intended Platform: Windows
Platforms Tested: Windows
Documentation Included: Yes
Asset Details:
Current Version: N/A
More Info:
Download links: