Unity Asset – MapNav – Geolocation Toolkit

2020-08-31

Game Development
/
Unity Assets

516

0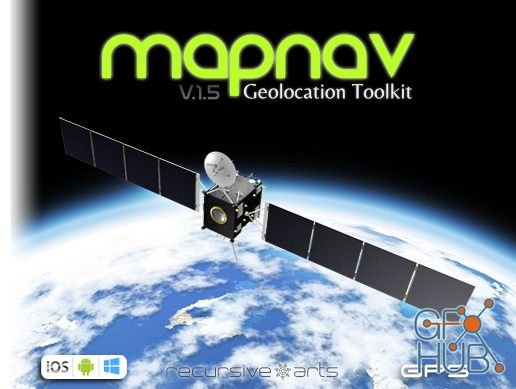 Unity Asset – MapNav – Geolocation Toolkit
MapNav is a Geolocation Engine for Unity and a powerful tool to develop location-based apps and games, including 2d/3d object geolocation, GPS navigation, and online maps. Get started in minutes with the included prefabs and demo scenes and build to your platform of choice.
Main Features
- Compatible with Unity 5.x - Unity 2018
- GPS Navigation (iOS/Android)
- Dynamic Online Maps
- MapQuest Native Routes and Markers
- 2D (orthographic) and 3D (perspective) camera views
- Touch interactions: Pinch-to-Zoom, Drag-to-Pan and Tap-to-Locate
- Variable Map Scale (1:1 up to 1:100)
- Accurate Distance and Speed calculation tools
- Effective and easy-to-use 2d/3d content geolocation tool (static and dynamic objects) with Mercator Scale Correction
- GPS Emulator for PC/Mac/Editor
- Configurable and customizable maps (zoom, style, size, format, etc.)
- Compatible and fully tested with Google Maps (+Directions API), Bing Maps, MapBox, HERE, CartoDB, Yandex, and MapQuest-OpenStreetMaps(default)
- Supports Custom Offline Map or Unity 3D Scenery
- Developer-friendly custom MapNav inspector
- Fully documented C# source code included
- Optimized performance
- Much more...
Asset Details:
Current Version: N/A
More Info: https://assetstore.unity.com/packages/tools/integration/mapnav-geolocation-toolkit-13153
Download links: