Unity Asset – Pie Menu Z

2020-08-21

Game Development
/
Unity Assets

473

0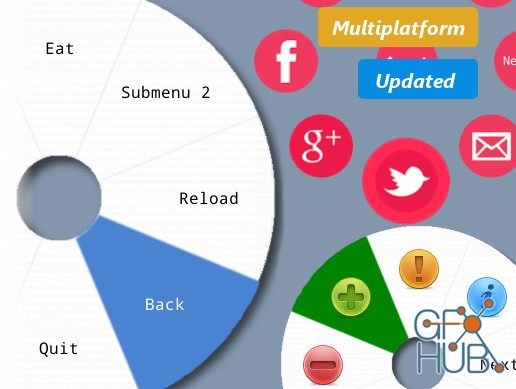 Unity Asset – Pie Menu Z
Pie Menu Z is a multi-input based graphical unit interface pie menu. It is meant to be user friendly.
Updated! New major version available!
This product works perfectly in Unity free.
Features:
- Easy to Use / Integrate / Customize / Align / Switch.
- Source Code and Documentation included.
- Axis based control: You can use your mouse, keyboard, joystick and controller to control the Pie Menu.
- Cursor based control: Use the Pie Menu as any other menu.
- Multi-touch control: Set up a Pie Menu for each finger, to unleash the true power of the multi-touch.
- Does not require programming knowledge: Now you don't have to know how to code. Everything is there, in the inspector for you.
- For the programmers, every function and method is accessible by code too.
- Two demo scene and four tutorial scene included.
- Three themes included (+ standard).
- Attractive transitions.
- Supported Unity GUI standards: GUISkin, GUIStyle, GUIContent, upcoming support for uGUI.
- Slow Motion, Snap to option, real-time input change, Colorizing, Different Shapes...
Asset Details:
Current Version: N/A
More Info: https://assetstore.unity.com/packages/tools/input-management/pie-menu-z-15857
Download links: