Unity Asset – Fullscreen Editor v2.2.1

2020-08-21

Game Development
/
Unity Assets

534

0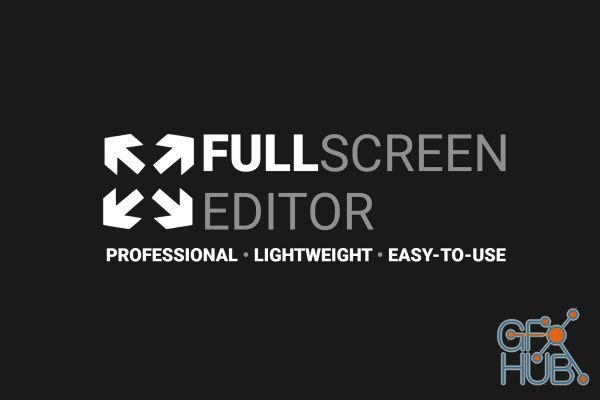 Unity Asset – Fullscreen Editor v2.2.1
Want to play your game in fullscreen without building it? Want to edit your scene in fullscreen?
Now you can!
• Plug 'n' play, it works out of the box
• Better performance since version 2.1.0, no more framerate drops!
• Multi-screen support, use as many monitors as you want
• Fullscreen on play, because maximize on play is a waste of space
• Configurable to best fit your needs
• Non-intrusive
• Fullscreen for any window, even the whole editor
• Keep the state, don't lose changes made on the fullscreened window
• Clean code
An extension that does what its name says, it puts editor windows in fullscreen mode, simple and easy, useful for recording, testing in a real gaming environment and tweaking your scene.
Everything is still fully functional in fullscreen.
How to Use
Simply press the shortcut to fullscreen a window or close it, defaults are:
F9 for any focused view;
F10 for game view;
F11 for scene view;
F12 for the main view.
These shortcuts can be changed anytime in the preferences menu.
Supported Platforms
• Windows: All features available, out-of-the-box multi-display fullscreen.
• macOS: Not tested on multi-display setups.
• Linux: Requires wmctrl to be installed and a EWMH/NetWM compatible X Window Manager. Has some features limitations.
Supports all Unity versions since 5.6.
Source code included!
Asset Details:
Current Version: 2.2.1
More Info: https://assetstore.unity.com/packages/tools/utilities/fullscreen-editor-69534
Download links: