Unity Asset – Tower Defense 2D v1.4.0

2020-08-18

Game Development
/
Unity Assets

858

0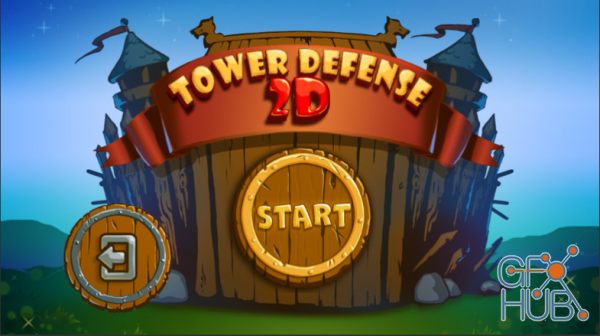 Unity Asset – Tower Defense 2D v1.4.0
Hi Everyone!
Meet the new game engine for the classic 2D tower defense game. It is designed to be simple understand and does not require third-party assets.
This simple scripts kit helps you to start your own game development and may be used as game template as well.
Tested on various Android phones.
This asset will be step by step developed and gain new functionality.
Your feedback and suggestions will have a huge influence on the progress of our work.
This asset includes:
- Tiled map editor window;
- Levels editor window;
- Units and towers editor window;
- Main menu scene;
- Level choosing scene;
- 3 game level scenes;
- UI for levels;
- Original AI Behavior model;
- Prefabs for 5 towers, 3 levels each;
- Prefabs for 3 defenders;
- Prefabs for 7 enemies with melee and ranged attack;
- Prefab for flying enemy;
- Prefab for pathway with enemies waves generation;
- Enemy waves visual timer;
- Additional info on unit click;
- Game progress auto saving and loading;
- Camera auto scaling and camera moving;
- Spells (UI action icons)
- Tower's active skills;
- Audio Manager and volume setting in game menu;
- Other scripts for game logic organization.
You are very welcome to left your reviews and comments.
Asset Details:
Current Version: 1.4.0
More Info: https://assetstore.unity.com/packages/templates/packs/tower-defense-2d-85612
Download links: