Unity Asset – SimpliCity Mojave Desert v1.01

2020-08-12

Game Development
/
Unity Assets

598

0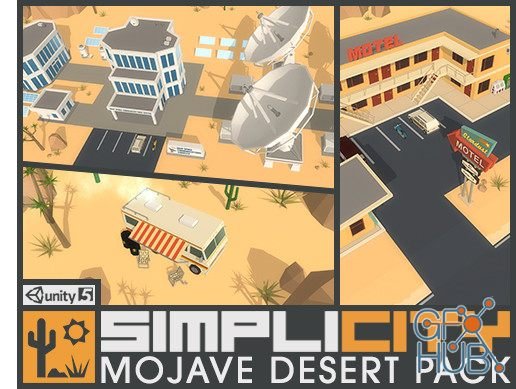 Unity Asset – SimpliCity Mojave Desert v1.01
SimpliCity Mojave Desert is a massive pack of different props, vehicles and structures that helps you create desert environments, locations and small towns.
This asset pack contains about 150 prefabs:
modular roads and sidewalks, nature props like trees, cactus, grass and rocks, industrial props and buildings (oil extraction, wind farm) deep space communication complex, biker car, highway motel, houses, fences, shops, food supermarket, diner, lots of street props, vehicles, motorcycles, signs and more.
All models share 2 textures and materials, texture atlases are 1024x1024, and 2048x2048 that contains reflection\specular maps.
Assets are low poly so you can freely use them for mobile devices.
Asset Details:
Current Version: 1.01
More Info: https://assetstore.unity.com/packages/3d/environments/simplicity-mojave-desert-59635
Download links: