Unity Asset – Big Exterior Cartoon Pack – Happy Cartoon Village v2.1

2020-11-3

Game Development
/
Unity Assets

383

0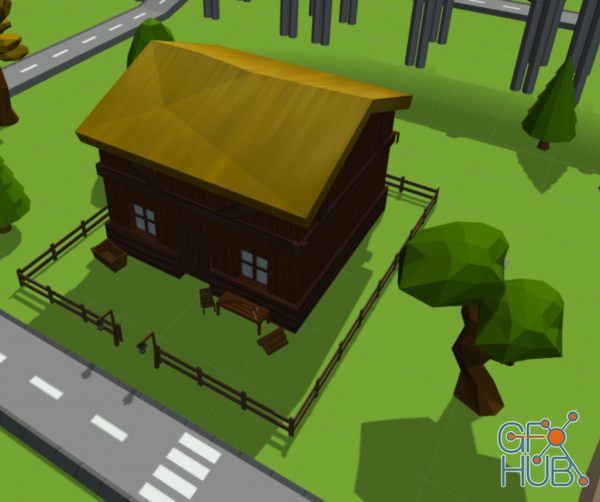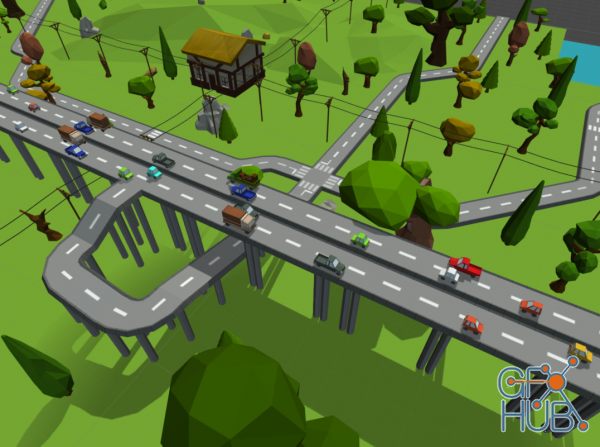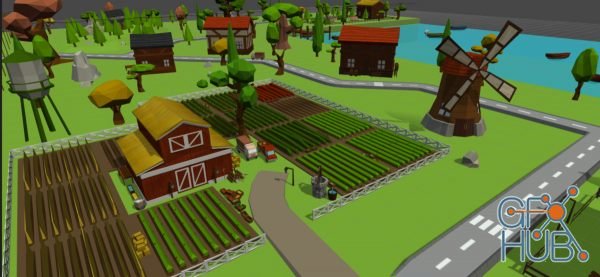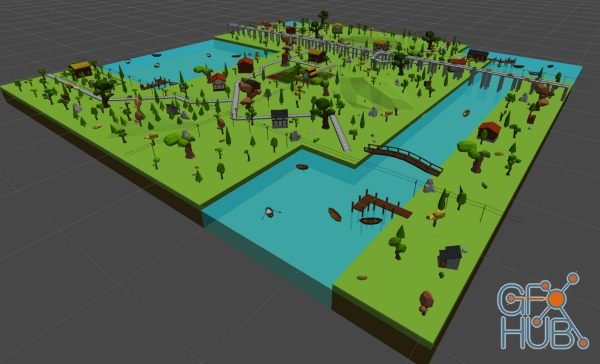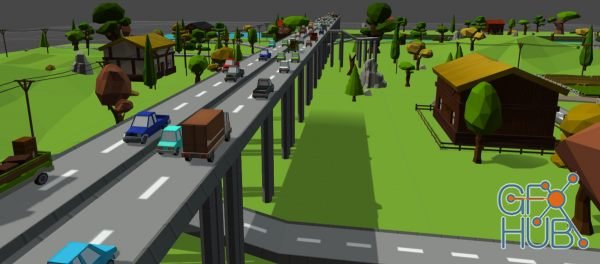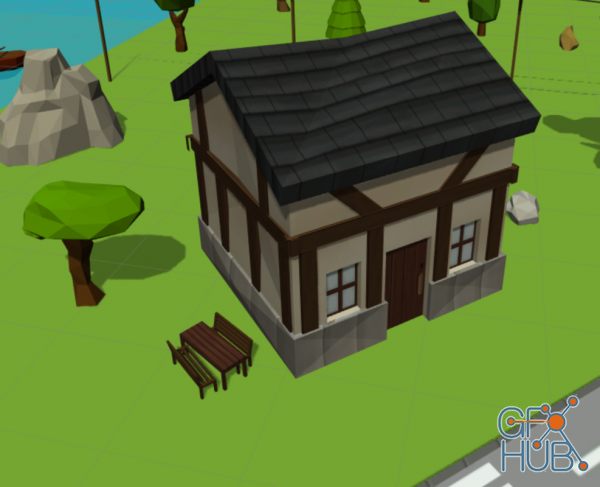 Unity Asset – Big Exterior Cartoon Pack – Happy Cartoon Village v2.1
Compatible with Unity 4.6.2 and later including Unity 5.x.
All you need for your exterior country side villages and games which needs cartoon forests and vegetation, country houses, cabins, barn, farm crops and props, port, boats, vehicles, roads, trees, bushes, rocks, mountains, with a cute low poly style. Over 250+ prefabs.
Mobile Ready:Few texture atlases and different LOD levels. The preview scene runs at 40-60 FPS on a Nexus 5!
LATEST VERSION 2.0 CHANGES:
--------------------------------------------------------
This big update brings many new assets!
- 8 New Houses / Buildings added
- Modular Terrain and Water Blocks + various 3d modelled terrain elevations
- Modular Roads Blocks + Road Signs. The road blocks contains also elevation pieces and pillars, to build roads in different height levels.
- 13 New Vehicles with separated wheel meshes: cars, pickups, trucks, police car.
- Port + Dock (separated mesh)
- 12 Boats + 1 motor (separated mesh) + boat paddles (separated mesh)
- Animated WindMill
- New crops with fruits + Script to grow crops from one grow level to the next
- New trees in different colors including cut trees.
- Wooden Bridge (4 different sizes)
- Power Lines and Poles
- New Props added: 4 wooden tables, wooden bench, wooden chairs, fish chest, empty bucket, water bucket, fishing rod, flour sack, wooden crates.
- Prefabs for all the assets in the package.
VERSION 1.0 ASSETS:
------------------
- LOD Meshes: Most of the objects within the package have two, three or four LOD meshes, already preconfigured with LODGroups.
- 19 Trees with LOD Levels (from ~300-400 to ~70 triangles each)
- 8 bushes
- A barn with LODs (from ~650 to ~220 triangles)
- Farm props (includes wooden chests with fruits and vegetables, hay bales, gardening and lumberjacking tools, cistern, well, wooden barrels, logs, fences, mangers, wooden stairs, etc...)
- Three cabins with LOD (wood and stone cabins)
- 3 farm trucks (~300 triangles each)
- 8 camping tents with LODs (~130 to ~35 triangles)
- 2 firecamps
- Unpaved Roads, street lamps and wooden signs and wooden fences
- 6 rocks with LODs (~200 to ~30 triangles)
- 8 mountains (with and without snow, ~50-150 triangles each)
Asset Details:
Current Version: 2.1
More Info: https://assetstore.unity.com/packages/3d/environments/landscapes/big-exterior-cartoon-pack-happy-cartoon-village-26728
Download links: