Unity Asset – Egyptian Cartoon Pack (Interior / Exterior) – VR/Mobile

2021-10-9

Game Development
/
Unity Assets

81

0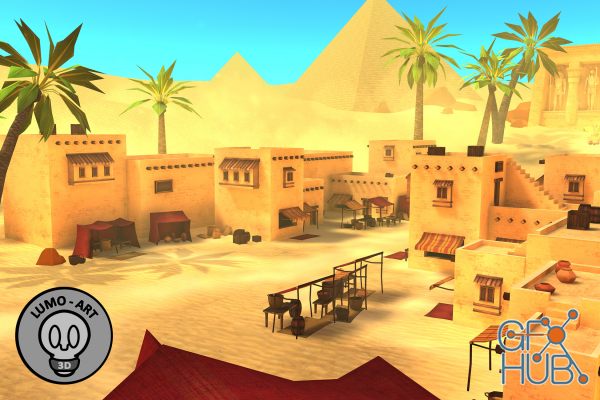 This Egyptian Cartoon themed pack contains everything you need to create villages, temples interiors, and pyramid mazes!
Now updated for Unity 2019! (compatible with every unity version, from Unity 4 to 2019+)
This pack features a lot of environments : Exterior Village / Houses interior / temple Interior / Pyramid interior !
Every asset is optimized, and there is more than 180 prefabs! There are 2 textures for all props, 2 textures variations for the statues, 2 textures for the ground, and 7 textures for the different walls and ground in the pyramid/temple/houses insides!
Every Model is optimized :
-House (500/1000 tris)
-Temple/Pyramid Modules (10/150 tris)
-Furniture (80/300 tris)
-Statues (900/1600 tris)
-Plants (400/1300 tris)
Asset Details:
Current Version: 1.1
Category: Unity 3D-Models
More Info: https://assetstore.unity.com/packages/3d/environments/historic/egyptian-cartoon-pack-interior-exterior-vr-mobile-19292
Free download links for «Unity Asset – Egyptian Cartoon Pack (Interior / Exterior) – VR/Mobile»: