DAZ 3D – Juan Carlos 8 Cyber Dystopia Bundle

2020-12-21

Daz3D, Poser
/
Bundles

459

0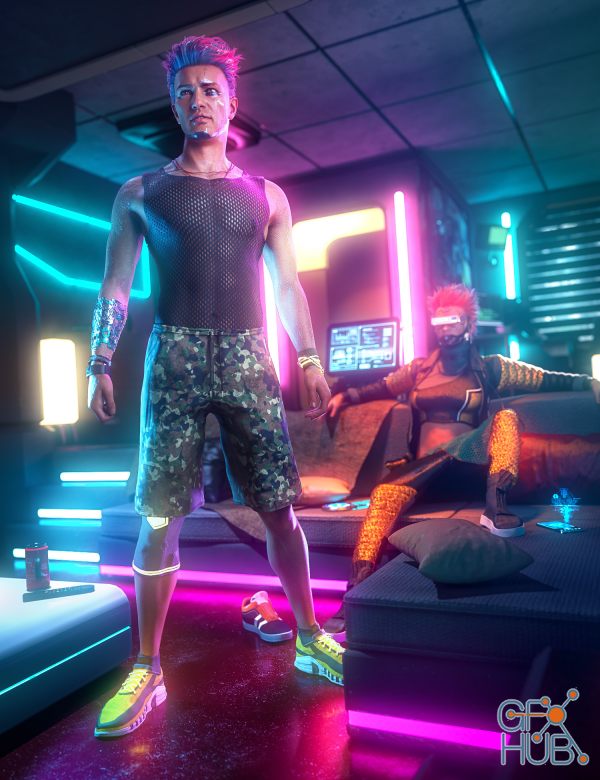 Title: Bundles – Juan Carlos 8 Cyber Dystopia Bundle (Download for Daz Studio or Poser)
Product Details:
Brand: DAZ 3D
Compatible Figures: Genesis 8 Male
Home Page: https://www.daz3d.com/cyber-dystopia-bundle
Description:
Juan Carlos was (for a while, at least) one of the lucky ones. He looked up to his father, idolized his mother, and protected his younger sister. But the raids got worse with the years… While the family was out one day, they suddenly found themselves stuck in the middle of a siege. His father attempted to save civilians, but both of his parents were caught in the crossfire. The rogues, angered by Juan Carlos's interruption, kidnapped his sister. Now orphaned and living on the streets, he has dedicated his life to finding his sister and avenging the death of his parents. With the Streets of Cyberpunk bundle, Juan Carlos 8 is ready to go to any length to get justice in the cyberpunk streets with Juan Carlos 8, additional characters Xavion for Genesis 8 Male and Tavia for Genesis 8 Female, two amazing Cyber Outfits, Sci-Fi Tattoos, and Cyberpunk Armor and a Custom Breed for Daz Dog 8. But you also get the amazing Cyberpunk Apartment environment, Cyberpunk Gadgets, and the Cyberpunk Car so your techno-hero has everything he needs and more.
Download links: