Kitbash3D – Americana

2022-12-1

3D Models
/
Collections

2 132

2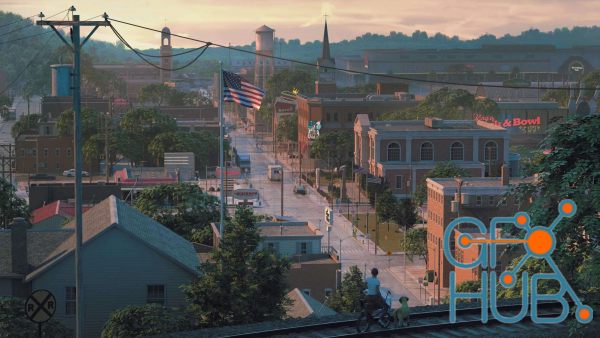 Download new 3D environment collection by Kitbash3D – Americana.
LIVE THE AMERICAN DREAM
Explore the zeitgeist of the American heartland in a post-war landscape with quintessential models of the suburbs and traditional downtown areas. Kitschy bowling alleys and theaters, public buildings such as libraries and memorial buildings, mobile homes and tract housing, and even a shopping mall capture the nostalgia and stories of an idyllic American town in a time between the struggles of war and before the crush of technology.
Included:
– 2K and 4K textures
– Blender files
– C4D octane file
Download links:


Archive
« March 2023 »
Mon
Tue
Wed
Thu
Fri
Sat
Sun
1
2
3
4
5
6
7
8
9
10
11
12
13
14
15
16
17
18
19
20
21
22
23
24
25
26
27
28
29
30
31