V-Ray 5 for 3ds Max – Day & Night Interior Workflows for Parametric Designs, Volume 2 (True PDF)

2022-12-15

Books, magazines

563

0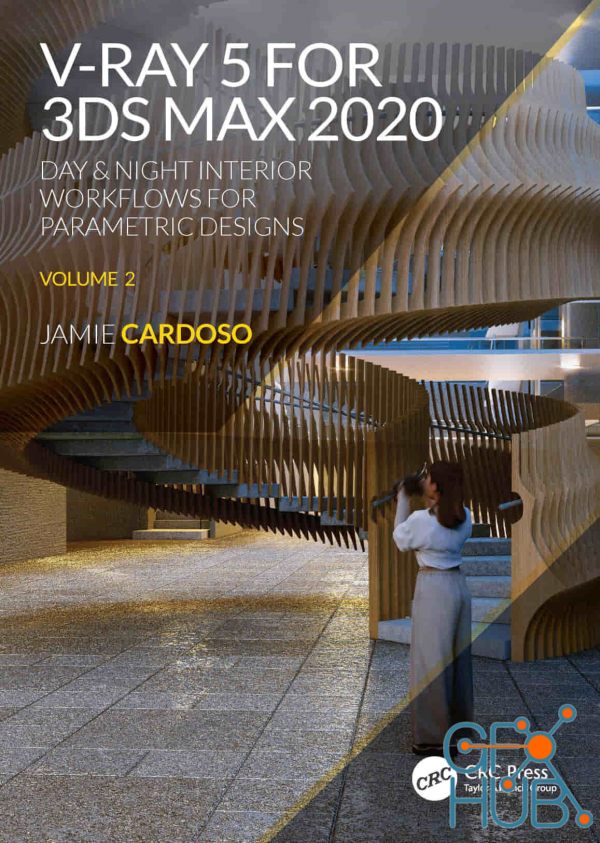 V-Ray 5 for 3ds Max – Day & Night Interior Workflows for Parametric Designs, Volume 2.
English | 2023 | ISBN: 9781315770802 | 919 pages | True PDF | 317.45 MB
Revitalize your architectural visualizations by bringing new levels of realism to your day and night interior scenes. This book features full-color, step-by-step tutorials to develop a firm understanding of the processes and techniques involved in creating jaw-dropping 3d visualizations for top marketing agencies.
This second volume includes day and night lighting of an atrium scene using seasoned tools and techniques to deploy V-Ray 5 and 3ds Max 2020. It has never been quicker and easier to create the industry's top-of-the-range 3d marketing visuals.
The book starts with an overview of the best techniques to approach clients via emails, calls, meetings, and social media. There are also key insights into the best practices of handling projects, pricing, contracts, invoices, pre-production, production, post-production, etc.
The subsequent step takes users through the installation of V-Ray 5 and the process of accessing the V-Ray Material browser dialog.
Throughout the book, users are taken through VRayMtl functions such as Diffuse, Roughness, Reflect, Glossiness, Metalness, Refract, IOR, Abbe number, Fog color, Translucency, BRDF, Coat, Sheen and Bump.
Users will also learn how to use procedural maps such as VRayBitmap, VRayTriplanarTex, Bricks, Metals, Carpaint, VRayDisplacementMod, VRayUVWRandomizer, VRayMultiSubTex, VRayPointCloudColor, VRayDirt, VRayAerialPersepective, VRayLightMtl, VRayMtlWrapper, VRayOverrideMtl, VRay2SidedMtl, VRayBlendMtl and VRayEdgesTex.
Users will have a rare insight into all functionalities of a V-Ray camera, VRayLight objects, Render settings, Frame buffer, Global switches, IPR options, Bucket and Progressive image samplers, Image filters, Global DMC, Color mapping, Brute force GI, Light cache, Color management, Distributed rendering, Render elements, V-Ray image file format, VFB History settings, VFB Lens Effects, LightMix, Film tonemap, Hue/Saturation, Lookup Table and much more.
Finally, users will embark on the amazing journey of utilizing the previous chapters to create eye-catching 3d marketing visuals through the meticulous process of pre-production, production and post-production of both day and night scenes/lighting. The tips and tricks section will extensively cover key sections about Verified views for planning applications, Parametric modeling with AdvArray, anima®, project manager plug-in, Verge3d, Webrotate 360, Accucities 3d city models and much more.
Download links:


Archive
« March 2023 »
Mon
Tue
Wed
Thu
Fri
Sat
Sun
1
2
3
4
5
6
7
8
9
10
11
12
13
14
15
16
17
18
19
20
21
22
23
24
25
26
27
28
29
30
31