Videohive – Toonhead (Explosion FX Set 1)

2020-08-15

Video editing
/
Footages

411

0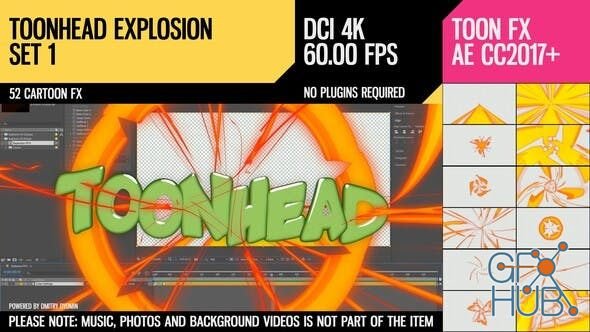 Videohive – Toonhead (Explosion FX Set 1)
Item Description:
New package of madness in 4K resolution (60 frames per second) for Adobe After Effects. You can easily change colors and halftones, add glow effects or convert effects to pixel art. This package is ideal for creating video games, trailers or animated ads. Enjoy it!
What's Inside:
- 52 Explosion Toon FX
- Extended Mosaic from Extended Motion Kit
- Tutorial on YouTube
Technical Specifications:
- Project for Adobe After Effects CC2017, CC2018, CC2019, CC2020
- Perfect works with Dynamic Link in Adobe Premiere Pro
- Resolution: DCI4K (4096×2160)
- Frame rate: 60fps
- No plugins required
- Easy to Customize
- Video Preview is not part of the item.
- Video from Tutorial is available here: Mixkit
- Music is available here: Fire Up The PC Engine (Fakebit/Chiptune DnB) by Nerdspasm
- Music used under Creative Commons License
Download links: